March 26, 2015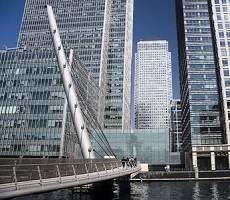 London has retained its place as the world's most expensive city for businesses to accommodate their employees. But according to the latest analysis from Savills, Hong Kong and New York are closing the price gap. The three cities have dominated the Savills Live/Work Index since its launch in 2008 and form a tight group of world class cities where it now costs over US$110,000 per employee per year to rent typical office and living space. London is now 7.3 percent cheaper in dollar terms than in June 2014, while 4th placed Paris has slipped below the US$100,000 per employee threshold for the first time since mid-2012 as a result of rental falls, dollar appreciation and euro weakness. Meanwhile, fuelled by an improving US economy and tech industry expansion, San Francisco has outpaced all other cities in the live/work index, with growth in rent and other real estate costs of 55.1 percent since 2008.
The Savills live-work index measures the annual per person cost of renting and occupying home and office space per employee in twelve world cities, taking an average across the Savills Executive Unit. This year it found that the US dollar appreciation means non-dollar denominated cities now represent better value to international businesses.  By contrast, a strong economic recovery and rising commercial and residential rents are combining with the strong dollar to make North America an ever more expensive yet attractive base for business.
The plummeting rouble has demoted Moscow from 7th place in the Savills world city rankings, with total live/work costs now less than half that of London, Hong Kong and New York, at US$ 53,163 per person, a fall of 24.6 percent since mid-2014 in dollar terms. Further rent falls and currency weakness could push the Russian capital down closer to emerging Asian powerhouse, Shanghai, Savills says.
US real estate is the focus of increasing international investor interest.  To explore this phenomenon, Savills has introduced multiple North American cities to its index this year. They have compared the costs of living and working space in San Francisco, Los Angeles, Miami and Chicago with their core list of 12 leading world cities.
San Francisco claims 5th place in the world city ranking ahead of Singapore, confirming its status as a world class city despite its relatively small population and revealing the importance of the digital and creative economies in US economic growth.  All five of the US cities rank ahead of Shanghai, Mumbai and Rio de Janeiro on the basis of live-work costs.  They have also together shown higher combined office and residential rental growth since December 2013 than the core 12 cities, propelled by US Corporate recovery as well as tech and creative industry expansion.
"San Francisco, Los Angeles, Miami and Chicago continue to represent good value for occupiers on the world stage," says Yolande Barnes, Savills World Research director.
"However, along with New York, these cities have much greater head room for rental growth in the near term than many more-established world cities thanks to their cheaper starting base, the scale of US economic recovery and recently low levels of new supply."
For a detailed analysis of the research click here.