May 17, 2016
There  are plenty of good reasons to believe that London's Central office market has hit its peak. Rents are at an all-time high in the majority of core office locations and whilst the start of 2016 has seen rents rise, there is certainly a clear steadying of the pace. According to our own data, the Landlord's quoted rents for offices across the entire Central London market. Core offices such as Mayfair and St James's have reached levels of £150 per square foot (pfs) in Q1 2016 compared with £120 per square foot in Q1 2015 a rise of 25 percent in 12 months. That does sound excessive, until this is compared with the rises seen East of the city in so called 'fringe markets' of Clerkenwell, Old Street and Shoreditch. Here the rents have become eye watering. In Q1 2015, the prime quoting rent in Shoreditch had reached £55 psf. In Q1 2016, this number had reached £75 psf highlighting an increase in 12 months of over 35 percent.
Landlords are still willing to test the market with ambitious quotes but the question is, can they actually achieve them? In 2015, the level of supply of new offices was very limited, with availability levels at an all-time low. This led to bidding wars on offices across the City and a number of properties achieving rents way in excess of the quoting rents. In 2016, companies searching for offices appear to be questioning the somewhat untenable level of rents. This is starting to stagnate demand in core areas. We are now successively advising companies to either consider emerging markets where rents are lower, or reconfigure their existing accommodation and extend their existing lease until the market cools.
The steadying of the pace of the market in Q1 2016 has also been linked to the upcoming EU referendum. We believe this may have had some impact on occupiers confidence, but the problems are deep-rooted. Excessive rents, a lack of supply and an up and coming increase in business rates in 2017 are more likely to be a cause of the slump in occupier confidence.
The business rates revaluation in 2017 is one area in particular which Making Moves is predicting will impact on occupier demand in the near future. This is something companies in the UK should be much more worried about than if we exit Europe.
With the majority of property transactions, there are three main costs for occupiers to consider. The rent, the business rates and the service charge. The business rates element of this trio is calculated by the government based on the rental value of the property in 2008. The new figure coming into play next year will be based on the value of the rent in 2015. This revaluation will particularly hit hard the areas of high growth, namely Clerkenwell and Shoreditch, where rents have stepped up considerably.  The revaluation could in some instances add an additional 15-20 percent to companies current property costs.
Will businesses be able to palate such an increase? Our prediction is that this will stagnate growth on rent, as occupiers look at ways to reduce their overheads to take into consideration the rates revaluation and the impact this will have on their overall property costs.
The companies that are going to be hit hardest by the predicted increase in occupational costs are, of course, the start-ups. Previous hubs for entrepreneurship and startups such as Clerkenwell, Old Street and Shoreditch will no doubt become less attractive to them due to the high cost of basing their business there.
We are constantly being asked by our start-up clients on where the next up-and-coming areas will be. We believe that the areas that will benefit from the high level of rents and the revaluation of the rates are the up and coming areas around the core markets. Current secondary locations with good transport links such as Stratford, Whitechapel, Hackney, Elephant and Castle, Islington, Croydon and Brixton will become more established as occupiers look for more value and higher levels of supply. With the majority of these locations easily accessible and providing journey times of less than 30 minutes into Central London there is no doubt that occupiers will start considering them.
Images: Fold7 offices in Farringdon designed by Paul Crofts Studio
_________________________________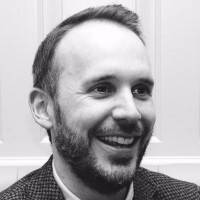 Tobi Crosbie is the founder and Managing Director of Making Moves. He is a fully qualified member of the Royal Institution of Chartered Surveyors with 14-years experience in the property industry and specialises on advising and relocating business' across Central London.