May 30, 2018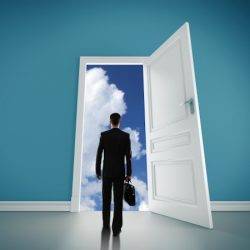 Alongside the challenge of finding the right people to fill roles is keeping them there, according to a survey from Korn Ferry which claims that the majority (93 percent) of employers agreed that the retention of new hires in their organisation is becoming an issue.  New recruits individuals agree, with 26 percent admitting they'd leave a job if it wasn't a good fit, even if they didn't have another position lined up. The top reasons new hires leave, according to the survey, is their specific role isn't what they expected and working for the company was different than they thought it would be. Respondents said a desire for more money was not a primary reason a new hire would leave. More than half of the respondents (55 percent) said that offering more money to a new hire who wanted to leave would not make them stay and more than three quarters, (82 percent) said that if they personally accepted a job that they ended up not liking, even though it paid well, they would leave as soon as they found a new job.
"It is important that organisations have a clear employer brand to share with candidates that is true to the company and reflects the day-to-day culture," said Neil Griffiths, Korn Ferry Futurestep vice president, Global Brand, Marketing and Communications. "Competitive benefits and salaries are table stakes to attract top talent, but creating an environment where employees are given interesting work and recognised for their efforts will give them a reason to stay."
"Unhappy employees will not go above and beyond the basic requirements of their job, even if they are well paid," said Griffiths. "Our study found that the majority of respondents (70 percent) said challenging and rewarding work is what keeps them on the job. Clear advancement opportunities also create a positive environment that benefits both employees and employers."
When asked which generation would be most likely to leave a new job if they were not satisfied, 82 percent said millennials.
"Even though respondents said millennials are most likely to leave a job, employers should go the extra mile to create a professional environment where all employees feel valued," said Griffiths.