May 30, 2018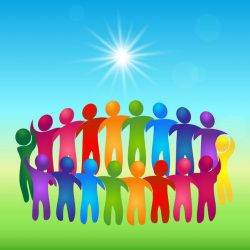 Organisations that invest in simplifying their workplace benefit from greater trust, advocacy, innovation and retention among employees. Yet despite this, 30 percent of employees find their workplace complex and difficult to navigate, claims a recent study conducted by Siegel+Gale. According to the study, organisations that communicate clearly from the top their purpose, values and business goals tend to be simpler. These workplaces convey how employees' roles impact relationships with clients and ultimately, drive business results.
Simple workplaces foster psychological safety, engendering trust and workplace effectiveness. In a simple organisation: 95 percent of employees are more likely to trust their company's leadership; 54 percent find it easier to innovate; 65 percent are more likely to refer someone to work at their company; and 84 percent of employees plan to stay longer in their job. Simple workplaces have a higher rate of brand champions who understand and are committed to what their company stands for. These employees are motivated by intangible factors, such as personal fulfilment and growth.
They also tend to have longer tenures, while disengaged employees are driven by salary and benefits alone. Findings include:
Brand champions in simple workplaces are 65 percent more likely to advocate—even evangelize—on behalf of their companies;
Purpose-driven industries have more brand champions—55 percent of military employees consider themselves brand champions, versus just 20 percent in retail and grocery sectors;
Cultural norms impact brand champions—48 percent of employees in India consider themselves brand champions, versus only 12 percent in Japan.
"In an era where your people are your brand, the study shows how simplicity boosts organizational culture to drive business value," said Brian Rafferty, global director of business analytics and insights at Siegel+Gale.
"The research shows the benefits for businesses, large and small, to simplify life at work. The creation and preservation of a strong workplace culture is a differentiator for attracting and retaining top talent. Building company culture through simple experiences at work is critical."
Click here to download the full report.