May 11, 2023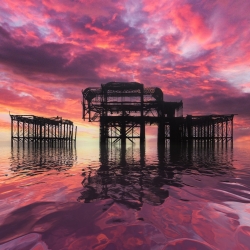 Magenta Associates, the communications specialist for the built environment, has reported significant growth in 2022/23 (20 percent) and 2021/22 (32 percent), along with a series of new architecture, design and construction contract wins, and several of its existing clients confirming that they will invest in new service areas of the business.  In 2022, the Brighton based firm launched its new dedicated B2E (business to employee) comms division in light of research it commissioned which revealed a gap in the market, particularly for FM firms, many of which are struggling to unite dispersed teams in the era of hybrid working and talent shortages. In the first quarter of 2023, an increasing number of clients have turned to Magenta for support in this area.
Further, a number of Magenta's established clients are utilising the company's digital marketing offering. More than 15 percent of Magenta's clients have now signed up to its search engine optimisation (SEO) services, while its lead digital consultant, Greg Bortkiewicz, has published several thought leadership pieces in this space and has co-curated a well-received thought leadership white paper on the impact generative artificial intelligence is having on the communications industry.
One Magenta client seeing the benefits of combining digital with PR and comms is Business Moves Group. Since working on SEO, its site now ranks for three times as many keywords, many of which are highly relevant to the business and are on the first page of Google results. The site also has backlinks from twice as many domains and has increased visibility in all core regions thanks to local SEO strategies.
Magenta has also received acclaim for signing up to The Anti-Greenwashing charter this year. The company has a long-standing commitment to responsible and sustainable practices, and by signing the Charter it enhances that commitment to honest, sustained messaging.
Jo Sutherland, Magenta Associates managing director, said: "Magenta's growth in the last two years, despite the topsy-turvy economy, reflects the fact that the built environment industry has been impressively resilient in the face of ongoing challenges. According to a report by IBISWorld, FM has an expected annual growth rate of 2.7 percent between 2021 and 2026. The industry is also seeing an increase in demand for sustainable and energy-efficient solutions, which presents new opportunities for growth and innovation, not to mention sophisticated internal and external communications strategies."
Image: Brighton sunset