February 21, 2018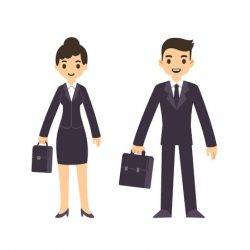 The majority of employers want students to have work experience to help acquire leadership skills, yet not even a third say they actually offer placements. This is according to new research published today by the Chartered Management Institute (CMI) which is calling on employers to collaborate with business schools and universities in creating courses to provide future leaders. The Chartered Management Institute's 21st Century Leaders report found that seven in 10 (70 percent) of prospective employers now want management, enterprise and leadership modules made available to all higher education students to improve their work-ready skills. Two-thirds (66 percent) of employers say they want to see graduates achieve professional qualifications as well as their main degree. The growing emphasis on graduate employability has been driven by employers concerned about skills shortages, with 82 percent of employers reporting problems recruiting managers. A majority of managers (85 percent) said work experience should be embedded into courses to help develop these skills and make students more employable. Yet only 29 percent of businesses work with business schools to offer placements.
Published with the Chartered Association of Business Schools and Institute of Student Employers, the report surveyed more than 1,000 managers and 830 students, the report's findings suggest that business and management students in particular recognise the advantages of such qualifications, with three-quarters (75 percent) saying that they looked for a combined professional body accreditation when selecting their degree.
Three in five (62 percent) of employers say they look for graduates with practical management and leadership skills. The top five professional abilities they want in new managers are:
taking responsibility (identified by 60 percent)
people management skills (55 percent)
honest and ethical (55 percent)
problem solving and critical analysis (52 percent)
collaboration and team-working (48 percent)
Ian Myson, Director of HE Partnerships at the CMI, said: "Our research shows that employers want leadership and management skills to be baked into all higher education courses to give students the work-ready skills needed to prepare the leaders of the future."
For more information click here.