February 21, 2018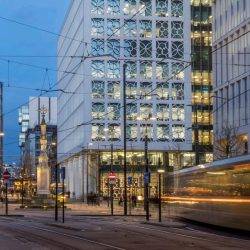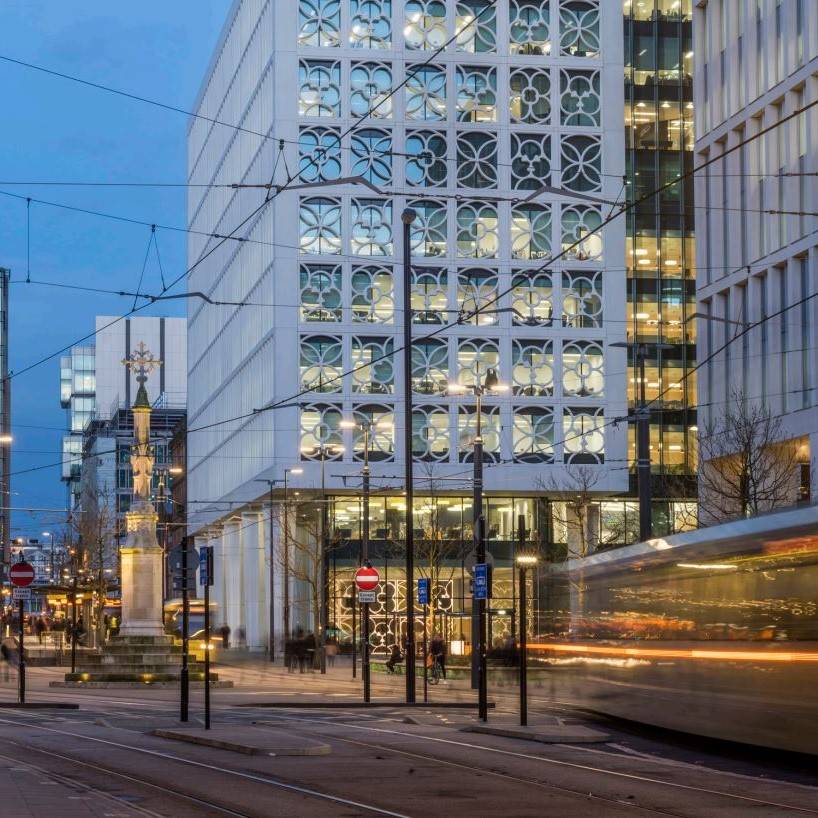 The UK Government needs to develop a new transport strategy based on local partnerships to keep up with technological advances in areas such as self-driving cars, claims a new report. Rethinking Urban Mobility has been published by engineering company Arup, in collaboration with the London Transport Museum, law firm Gowling WLG and transport company Thales. The report coincides with the publication of a similar study from the World Economic Forum which claims that autonomous and shared vehicles, digitalisation and decentralisation of energy systems require new approaches to mobility.
The WEF report, Electric Vehicles for Smarter Cities: The Future of Energy and Mobility was produced in collaboration with Bain & Company, and examines the major trends affecting the transformation of energy and mobility systems, with a special focus on cities.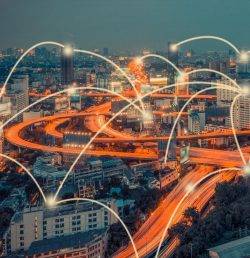 The report calls for the urgent integration of urban-energy-mobility patterns to accelerate the ability of cities to meet climate goals, support energy efficiency and foster innovation of services and infrastructure. Combined, these could dramatically increase productivity and generate economic growth, ultimately providing great benefits to citizens.
In the US alone, achieving the transformation will quadruple value for society by 2030, a gain that could be worth up to $635 billion. As the share of journeys made by electrified vehicles increases, the energy system will see:
A reduction in cost per mile of up to 40 percent as a result of increased use of electrified autonomous vehicles (AV)
Additional flexibility for energy system management as electrified non-AV and AV fleets of public, commercial and mobility-as-a-service vehicles connect to smarter charging and ancillary services
Lower carbon emissions driven by increased use of solar and wind energy to meet demand for the electricity required to power electric fleets
The report gathers and analyses practical examples and best practices, which can be tailored to local needs. The principles – required for action by both public and private sectors – and their corresponding recommendations are:
Take a multi-stakeholder and market-specific approach: A comprehensive approach to electrification of transport will require engagement of stakeholders from different industries and sectors and may vary significantly across different markets based on the local energy mix or mobility patterns.
Prioritise high-use vehicles: The shift of the approach to transport electrification, through advancing and reforming regulation, should prioritise high-use vehicles, such as fleet and autonomous vehicles. The goal is to accelerate the electrification of miles to maximise the value creation.
Deploy critical charging infrastructure today while anticipating mobility transformation: In the context of mobility and energy systems transformation, planning charging infrastructures is critical to cope with the risk of stranded assets as well as ensure the sustainable implementation and use of the charging stations and hubs.
The Arup report is based on a series of roundtable discussions held in 2017, which brought together 60 industry experts to discuss transport systems and infrastructure in UK cities. Subjects addressed include the autonomous technology in transport, sustainability and the affordability of public transport. The report recommends that public and private sectors must work together to ensure that demand responsive transport (DRT) such as ride-sharing schemes function as part of the overall public transport system with more power devolved to local authorities. The report also suggest that there should be increased investment in research and development of autonomous vehicles.
How cities are approaching the issue around the world
Berlin, Germany: The EUREF Campus business park hosts technology companies and research institutions, and offers charging stations for electric vehicles (EVs) as well as inductive charging for fleet operation. Its microgrid uses artificial intelligence to optimise EV charging and send energy surplus back to the grid, based on dynamic pricing.
Buenos Aires, Argentina, Montreal, Canada and Santiago, Chile: Have all prioritised the electrification of public transport through the public procurement of electric buses.
Dortmund, Germany: The city is developing non-financial incentives for last-mile delivery companies to electrify their fleets: EVs receive permission for extended access to the city centre.
Guangzhou, China: The city plans to speed up bus electrification and aims to reach 200,000 new units in 2018. China's government has also announced it will develop national regulations for testing AV on public roads in cities across the country.
Hong Kong SAR: The local government encourages developers to scale-up the EV charging infrastructure. This includes solutions integrated with the smart payment system, Octopus, which is also used to access the public transport network.
Los Angeles, USA: The Los Angeles Police Department (LAPD) decided to switch 260 fleet vehicles to EVs. Charging infrastructure development is also under way and being integrated with decentralised solar power generation. By leasing rather than buying vehicles, the LAPD can invest in charging stations, including fast-charging stations in city centre car parks.
London, UK: The Transport for London office requires all new black cabs to be electric or emission-free, and diesel vehicles will not be permitted in London by 2032. A total of 80 charging points will be dedicated to black cabs, with plans to implement 150 by the end of 2018 and 300 by 2020.
Oslo, Norway: The city plans to have its fleet of 1,200 public vehicles using electricity by 2020, has introduced restrictions on cars entering the city centre and granted access to priority lanes for shared EVs only. A project in Vulkan on the city's outskirts demonstrates a public-private cooperation model between the city, a utility company and a real-estate firm for smart charging stations.
Paris, France: The region of Ile-de-France and private partners developed Autolib, an electric car sharing service with 4,000 EVs and 1,100 charging stations with more than 6,200 charging points across the region, accessible to service users and other EV owners.
San Francisco, USA: The Department of Motor Vehicles provides licences to test driverless cars on public roads in the Silicon Valley as part of an experimental programme.