November 30, 2022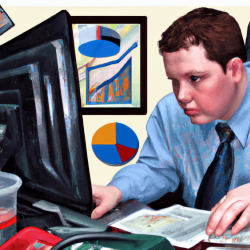 In the face of hiring and skills issues, 77 percent of UK organisations say they are finding ways for technology to do jobs formerly performed by people, according to a new poll from Rackspace Technology.  According to the survey, two thirds (64 percent) of UK companies are downsizing their staff, facilitated by technology, out of a necessity, with roles in customer service the most likely to be automated, as identified by 70 percent of business decision makers – followed by IT operations (62 percent), sales and marketing (57 percent), business operations (56 percent), and HR and admin (56 percent).
Half of UK companies (47 percent) have increased their IT investment due to the current economic climate, because of the role they think technology will play in improving performance and plugging skills gaps.
Almost two thirds (63 percent) are looking for technology to drive greater efficiencies, but the motivation for increased investment also extends to talent issues, with UK companies now investing 1.5 times more money in roles performed by technology than those performed by people.
The report claims that two thirds (65 percent) of companies are finding it difficult to fill technical vacancies and a similar proportion (62 percent) struggling to retain IT staff.
This commitment to technology to combat talent shortages, and the consequent trend for an increase in IT investment, is also being driven by growing confidence in return on investment among senior leaders. Three in five (58 percent) organisations acknowledge established ROI on technology is encouraging further financial commitments.
It is also shifting the requirements for all staff, not solely those working in IT. The vast majority (85 percent) of UK companies now prefer non-technical staff to have a degree of technical proficiency, regardless of whether it's a core element of the role.
Mahesh Desai, Chief Relationship Officer, EMEA, at Rackspace Technology, comments: "In times of economic uncertainty, committing increased spend to technology is a risk a majority of companies simply must take in the face of technical skills shortages across the board. Not only can technology offset the reduced workforce available but it is a well-established way of driving business efficiencies as well – though only if used effectively.
"It should also be noted that technology itself is very different to technical-proficient staff. A tough labour market and therefore necessity might be driving the growing role tech is playing within companies but finding and retaining capable staff will remain crucial for businesses to thrive."