June 29, 2017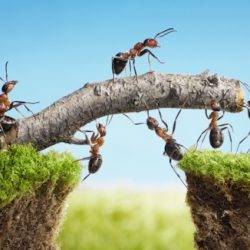 Businesses across the UK could be experiencing significant losses in productivity because managers are unprepared and unable to manage their teams new research suggests. The research which was carried out by chartered fellow of the CIPD Susan Binnersley MD of development consultancy H2H, found that a majority (77.42 percent) of managers didn't feel prepared to take on their first management role. Only 21.5 percent of people felt they had the full support of their manager when taking over a team and 69 percent admit they spent the majority of their time not managing their team in their first management role. This gets worse over time with 74 percent saying they now spend majority of their time not managing their team today; 81 percent say this is because they spend a large part of their time doing tasks their team should be responsible for. The majority (72 percent) claim this is because they want to lead by example but more than half (51 percent) admit they feel the task if done quicker if they do it. Managers also admit struggling with delegation, with 35 percent saying the struggled to let go of control, 35 percent saying they didn't feel they had the resources and 29 percent saying it didn't feel fair to ask someone to do the task.
A total of 70 percent said they couldn't perform effectively as a manager because there were too many other demands on their time from elsewhere in the business. Other key challenges to performing effectively included lack of direction from management above (29 percent), too few resources (37 percent) and their team didn't have the necessary skills (21 percent)
More than half (51 percent) said they asked for support from a manager once a month or less – some never at all. This is despite 53 percent saying their manager was always happy to help. Almost 20 percent said their manager had limited time and was slow to respond while 3 percent said asking for help showed weakness.
Managing Director of h2h Susan Binnersley says: "This poll has highlighted a management crisis that is having a huge impact on UK industries. Frontline managers are highly influential, they are critical to the success of the business and are fundamental in creating change within an organisation. They are the key leaders who will help their team members to understand their role within the business vision and, ultimately, motivate them to deliver on a daily basis. However, our survey shows very few managers are actually doing that. They are ill equipped to take the lead, don't understand their own management role and lack the skills to manage a team. This is having a detrimental effect on business performance and, if we resolve this issue, organisations will be more successful through enhanced productivity, engagement and innovation.  This could enhance the UK economy and position us more positively in terms of productivity on a global scale."
The research showed that most managers wanted to see better development programmes (50 percent), a clearer understanding of expectations as a manager (50 percent) and opportunities to discuss challenges and ideas with other first line managers (40 percent).
Other priorities for management support included assessments to identify skills gaps (22 percent), regular meetings with their manager (30 percent), mentoring with a designated manager (34 percent) and support from an external coach (28 percent). While email, phone calls and face to face conversations remain the primary channels of communication, social media and video calling are also being used on a regular basis. 85 percent of managers in the survey said they were always available and happy to help their team, while 12 percent said they had limited time and struggled to respond effectively. Looking back, the managers said they would have wanted: better training; a greater understanding of the expectations of being a manager; support with time management; help to improve self-confidence; help with coaching and understanding others; and support to manage people around conflict resolution, poor performance, delegating tasks and coaching and mentoring.
Other ongoing issues managers discussed included: more support and training for line managers; getting mentoring, feedback and external coaching; and improving communications between management within an organisation. Of those in the survey, the majority (64 percent) managed teams of between 1-10 people and management experience was mixed from 1-5 years to more than 20 years. The businesses spanned sectors, turnover size from £1m to £1bn+ and the majority were based in the UK (99 percent).