July 1, 2020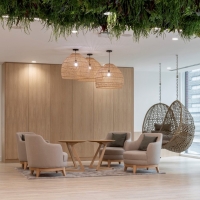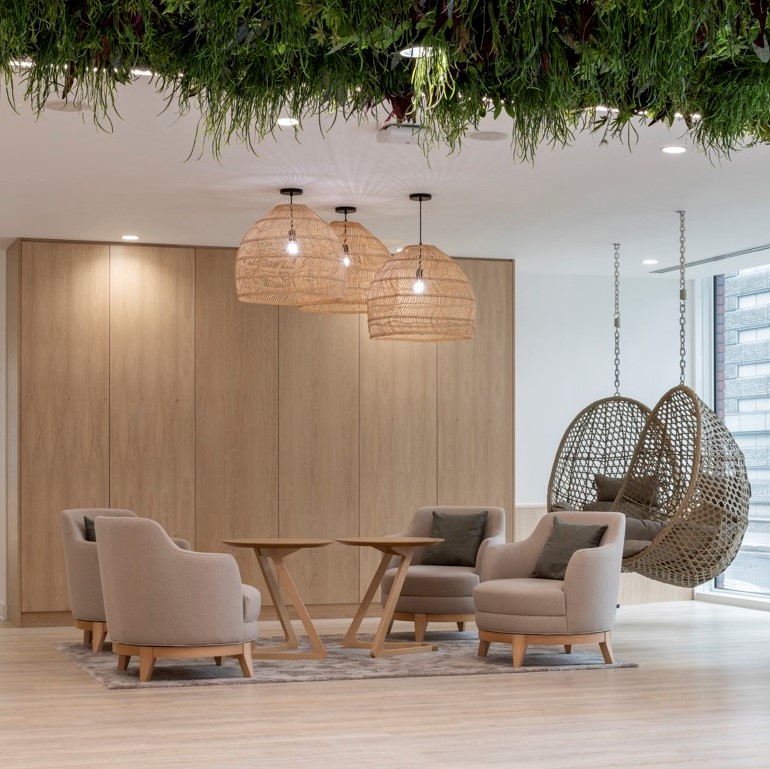 A new survey from Office Space in Town (OSiT) claims that the overwhelming majority of workers are looking forward to a return to the office. However, most also want to avoid the commute, have more control over their times and places of work and want new working environments that help them work better. They also have concerns that the return should be managed with their health and safety the priority.
The survey claims that 95 percent of workers would favour a return to the office following the development of a vaccine. With 70 percent of respondents working from home, 64 percent reported that their companies did not offer practical guidance to ensure that employees' homes are compliant with typical health and safety rules, prompting longer-term health concerns.
A further 29 percent reported a lack of suitable equipment as a disadvantage to home working, corresponding with research from the British Council for Offices which has reported a significant increase in musculoskeletal complaints, including just under 60 percent of respondents reporting neck pain, as well back pain (55 percent) and shoulder complaints (56 percent).
The OSiT survey findings highlight the potential negative impacts of  remote working on their wellbeing. Nearly a third (29 percent) of respondents felt that loneliness was the biggest downside to working from home, whilst a further 25 percent reported feelings of anxiety. A large portion of respondents also cited a lack of ability to 'unplug' from work (37 percent) as a major disadvantage.
Despite fewer than 8 percent of respondents currently working from their normal office, the survey found that only 5 percent of workers want to be working remotely on a full-time basis once a vaccine is developed. Of the 95 percent that do want to return to the office, the majority expressed a preference for greater flexibility in working hours (59 percent).
A wishlist
The findings also claim to have uncovered a 'Worker Wishlist' of steps for returning to work safely and confidently. With two-thirds of respondents expressing concern over contamination, over 60 percent agreed that extra cleaning measures would make them feel more comfortable. Other measures include social distancing markers (52 percent), the availability of face masks and gloves (52 percent), hand sanitiser available at all desks (50 percent), and sneeze screens (36 percent).
The survey additionally identified a number of benefits of home working. Some 72 percent of respondents agreed that avoiding their commute was the main benefit of working from home and 54 percent agreed that they can spend more time with their family. These results correspond with data from OSiT's 2019 Commuter Survey, in which 55 percent of workers feel that their commute impacted their time with family.
The potential cost of permanent remote working to workers' wellbeing and health is also concerning
However, missing out on collaboration with colleagues (32 percent) and the increase in distractions (42 percent) were cited as key disadvantages. Whilst workers benefitted from additional time spent with family, a majority of 52 percent felt that working from home did not improve their work-life balance, whilst 34 percent cited a lack of dedicated workspace as a key drawback to home working.
Niki Fuchs, Managing Director of OSiT said: "The survey results show that, given the chance, people would significantly prefer to be in the office. It seems that working from home is neither a sustainable option for the majority of people nor for their employers. We thrive on the water cooler moments, in-person collaboration and development opportunities cultivated in the physical office, where a professionalised environment fosters productivity and community.
The potential cost of permanent remote working to workers' wellbeing and health is also concerning, with these results indicating issues from a lack of dedicated space and suitable working equipment to the mental health impact of blurred work-life boundaries, which are not simply going to disappear in the longer term.
As we all look ahead to getting back to the office safely, employers and office providers should remember they have a responsibility to ensure people feel comfortable to return to work. The steps unveiled in this survey offer a simple, realisable roadmap for this – provide a clean environment and offer flexible hours to encourage people back to the office and back to normality. It's what the majority of workers want – so, let's deliver it for them."