July 1, 2020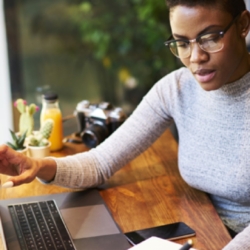 The majority (77 percent) of UK employees say a mix of office-based and remote working is the best way forward post COVID-19, according to new research by the Adecco Group UK and Ireland. The global 'Resetting Normal: Defining the New Era of Work' study, which surveyed 1,000 UK employees alongside workers in eight other countries to understand their desires and expectations for the world of work post COVID-19, found that 79 percent think it's important that their company implements more flexibility in how and where staff can work.
However, UK employees worry that their employer's expectations of what hybrid-working should look like after the pandemic will not match their own. They think their company will expect them to work from their office more than two thirds (66 percent) of the time, when employees would actually rather have an even split – working from their home and office 49 percent and 48 percent of the time respectively.
Alongside prompting the workforce to question where they want to work going forward, the pandemic has also given rise to a strong sense that the traditional 9-5 needs to be reconsidered. The study found that 68 percent of UK employees think that set hour contracts are no longer relevant to modern ways of working, and the same number (68 percent) believe their employer should revisit the length of the working week and the hours their staff are expected to work. Ultimately, 74 percent think employee contracts should focus more on meeting the needs of the role and less on the numbers of hours worked.
Given this desire for a focus on performance instead of time, it's unsurprising that employees see placing trust in staff to get the job done as the most important (85 percent) requirement from management. This is considered more crucial than management supporting their flexible/remote working needs (79 percent).
Putting a shift in
Alex Fleming, President and Country Head of the Adecco Group UK&I commented on the findings, "As lockdown restrictions continue to lift across the UK, businesses will gradually have to start shifting their focus from purely surviving, to planning how they can thrive in the new era of work. In order to get ahead of the curve, new working norms will need to be established, that are informed by the learnings of organisations from the pandemic experience.
"This is a unique opportunity for business leaders to hit reset on existing working patterns, and consider what, for instance, the new model of flexible working should look like. Crucially, these considerations should take into account what employee's expectations are on these issues. Those businesses who welcome the new challenges and opportunities, will be able to create working practices that will benefit both them and their employees for the long term which will undoubtedly enhance colleague loyalty."