May 6, 2016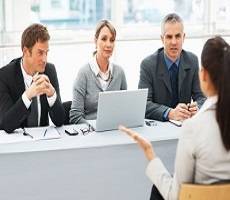 Almost a quarter of employees (24 percent) are intending to move, as job satisfaction in the UK drops to its lowest level for over two years finds the latest CIPD/Halogen Employee Outlook report. The survey reveals that almost a fifth (23 percent) of employees believe their organisation's performance management processes are unfair (an increase from 20 percent in Autumn 2015). Over a quarter (27 percent) are dissatisfied with the opportunity to develop their skills in their job and this is reflected in the number of employees who say they are unlikely to fulfil their career aspirations in their current organisation, which has also increased to 36 percent (32 percent in Autumn 2015). Opportunities for women in senior roles have slipped as well with separate research by the European Women on Boards (EWoB) showing that Britain has a below-average proportion of women on boards; falling from sixth to eighth place among 12 leading economies since 2011.
The CIPD warns that despite wider global economic uncertainty shaking the labour market, the world of work is changing too, and organisations need to rethink their approach to employee career management, in order to engage and retain staff.
"Today's research shows that our approaches to job design and career management have not kept pace with the rapidly changing world of work or with employee expectations," said Claire McCartney, research adviser for resourcing and talent planning at the CIPD.
"Although many organisations are flatter in structure and have adopted matrix ways of working, this can mean routes for career progression are not as clear. Despite wider global economic uncertainty, employers need to think of new ways to keep their employees engaged and committed.
"Organisations therefore need to redefine their approach to careers in the light of this new context in order to future-proof their workforce. They need to think about career growth in a more holistic way, rather than traditional, hierarchical progression, and instead give employees opportunities for a breadth of diverse experiences and opportunities that maximise their skills and their employability going forward."
The research conducted by European Women on Boards (EWoB), a network comprised of the Institute of Directors in the UK and similar associations in eight other European countries examined the boards of 600 large European companies between 2011 and 2015, and found that the percentage of women almost doubled in this period, from 14 to 25 percent. It found that the UK has fallen from sixth to eighth place among 12 leading economies since 2011 at 23 percent of board positions. Norway leads the table on 39 percent while Switzerland brings up the rear, with women making up 16 percent of directors.
Lady Barbara Judge, Chairman of the Institute of Directors, and member of the EWoB Advisory Board, said: "Boards need to look at how they can get more women into the key decision-making roles. They should consider changing their appointment procedures, for example by making sure a woman is on the interview panel, improving mentoring, and demanding more of headhunters"
The CIPD/ Halogen survey does reveal however that net satisfaction with line managers has risen to +47 (+44 in Autumn 2015). Employees in the voluntary sector (+53) are most satisfied with their managers, followed by those in the public (+48) and then the private sector (+46).
Employees say that their line managers are most likely to be committed to their organisation (69 percent), treat employees fairly (67 percent), make clear what is expected of them (59 percent), are supportive if they have a problem (57 percent) and listen to their suggestions (55 percent). However, line managers were reported as less likely to coach employees on the job (24 percent), act as a role model (34 percent), discuss training and development needs (38 percent), provide feedback on performance (42 percent) and keep them in touch with what is going on (46 percent).
McCartney continues: "It's really positive to see overall satisfaction with line managers increasing in this survey, and the findings point to the importance of quality communication and consultation between employees and line managers.
"However, although line managers are committing themselves to their duty of care and employee welfare, it seems they aren't hitting the mark in terms of helping that individual develop and progress. With subsequent gaps in active management, learning and development, it's not surprising that people are dissatisfied with their jobs and looking for new opportunities elsewhere."
Click  on the link to download the Employee Outlook survey