March 28, 2019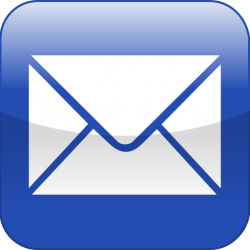 Over a third of managers find it frustrating when colleagues email them when they are based in the same building, according to a new survey from 247meeting. The study of 2,000 managers with varying degrees of seniority claims that 36 percent find it frustrating when colleagues email them when they are based in the same building, proving that face-to-face interaction is still the preferred communication at work. Other irritants described in the report include lack of communication from senior management and lunchtime meetings (cited by 41 percent). Overall the two most preferred forms of communication are face to face meetings and phone calls.
The research suggests that workers generally don't enjoy going to unnecessary meetings that could have been resolved via email or over the phone but when it comes to managers the top three things that frustrate them the most are:
Colleagues arranging meetings about meetings/unnecessary meetings (49 percent)
Meetings without agendas (36 percent)
Colleagues emailing when they're based in the same building (35 percent)
Most Brits prefer face-to-face meetings in the workplace but perhaps surprisingly, a phone call is the second most favoured form of communication, above email. However, junior staff would still much prefer to send an email than pick up the phone to call colleagues.
The top forms of communication in the workplace:
Face-to-face
Phone Call
Email
Text
Video Call
Photo messaging
Direct message – social media
Workplace messaging
Voice notes
Junior staff will opt to send a text or use workplace-based messaging like Slack but senior managers would prefer to use the phone or video call their colleagues. 41 percent of managers get frustrated when meetings are arranged over lunchtime but almost half (48 percent) of junior staff find that a lack of communication from management is the number one frustration in their careers.
The study also asked 2,000 UK workers if they have ever made a mistake at work and the top 10 blunders are below:
I sent my CV to my manager looking for another job
Confirming to my boss I wasn't ill but at a job interview instead of to my best mate
Accidentally sending a message to the wrong person at head office when complaining about someone, not realising I had sent it to the person I was complaining about
I did once complain about a colleague to another colleague when I made a phone call to them. What I didn't know was that call was on loudspeaker and it was overheard by that person who was present in the room.
I didn't realise I was on speaker phone when I called a colleague and was rather casual saying WASUUUP! And my managers heard
I sent an instant message on Lync to my colleague that was joking about some biscuits. He was presenting in a meeting and my message came up on the big screen and everyone saw
I was on the telephone to someone and thought she had put me on hold and I said to my colleague, 'she has just repeated everything I said to her' and she hadn't put me on hold and said 'are you talking about me'!!.
I texted my new boss saying "changed your Dublin flight" but it auto-corrected to "changed your f***ing flight"
I said 'love you too' in an interview, I meant to say 'lovely to meet you' but added the ' you too' because my interviewer said the same thing at the same time (lovely to meet you!)
Emailed a client 'Please don't get in touch if you have any questions'
___________________________________________