April 30, 2015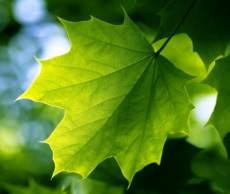 Many British small and medium sized businesses are putting their competitiveness and reputation at risk because they are not doing enough to improve their environmental credentials, according to a new report from Lloyds Bank Commercial Banking. The findings show that one in five (19 percent) of the firms surveyed for the study accept they are not doing enough to take on environmentally responsible practices and that although a quarter (25 percent) of SMEs say green issues are a top three priority for the year,  the vast majority (71 percent) admit they do not understand the positive impact environmental responsibility can bring. The report also highlights the mismatch in perceptions of environmental issues between those who have successfully implemented green policies and those yet to do so.
The key findings of the report include:
Eight out of ten businesses (81 per cent) that have implemented sustainable business practices believe there are clear benefits in doing so:

More than two fifths (46 percent) believe it helps reduce their costs
Over one third (35 percent) believe customers respond positively because of it
Over a quarter (27 per cent) feel it makes them a more attractive employer
Just under one in five (18 per cent) believe it improves their profitability

Nearly half (45 per cent) of smaller firms believe not being environmentally responsible could mean they fall foul of legislation
Nearly half (45 percent) fear that a lax attitude to environmental responsibility will make them appear outdated
Almost a third (31 per cent) see customer backlash as a risk to neglecting responsibility to the environment
Over a quarter (27 per cent) believe it will impact on their competitive edge
Adrian White, Managing Director of SME Banking, Lloyds Banking Group said: "The importance of environmental responsibility can often be overlooked and our research shows that many businesses do not understand the benefits, but it is an issue that has become increasingly important, not least to customers. Being environmentally responsible can help reduce business risks and can also bring lasting benefits – from lower costs and a wider customer base to better staff morale and retention.
"Some businesses might see environmental responsibility as costly or irrelevant but with our new online planning tool we hope to help firms overcome these perceptions. It will help businesses look at the gaps they need to address and the practical steps they need to take. In our 2015 SME Charter we have pledged to help 10,000 SMEs to engage in more environmentally responsible practices by 2020 and we hope that through our new sustainability portal we will succeed in reaching this goal."
Amongst those SMEs that aren't taking steps to become more environmentally responsible just over half (58 percent) say they have never thought about the need to do so. Almost one third (30 per cent) of firms do not believe there are any risks in failing to adopt environmentally responsible practices.