April 22, 2020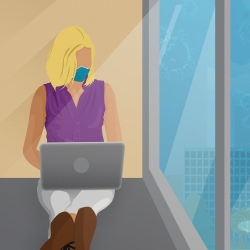 One in five (21 percent) UK workers have admitted that their senior management teams do not understand the general challenges they regularly face. That's according to new research from employee experience consultancy Qualtrics, which conducted a study of 500 UK employees about their views on workplace initiatives and the importance of CSR.
The research also suggests that in the UK, a vast majority (84 percent) of those who believe their management does not understand the pressures they face are being surveyed just once a year or less.
Commenting on the statistics, Sally Winston at Qualtrics, said: "With the vast majority of people working from home in the current situation, it's more important than ever to check in with staff.  While the majority of workers are being supported by their senior leadership, a worrying amount are feeling that their leaders are unaware of the daily pressures and challenges they face.
Image by thedarknut