April 7, 2016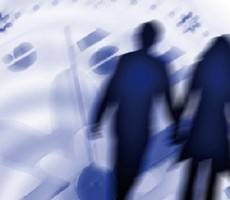 As we reported yesterday, just 1 percent of working men have availed themselves so far of the right to Shared Parental Leave (SPL) but it seems this doesn't necessarily mean that men don't want to adopt more flexible working patterns. A new report, Working Futures, published by the UK Commission for Employment and Skills (UKCES), projects that the number of part-time male workers is set to increase by 20 percent by 2024 – nearly three times more than the projected growth in part-time female workers (7 percent), and this growth is particularly significant for men in professional or management roles, where an increase of 25 percent is projected. This marks a substantial change in the working patterns of men in highly paid, highly skilled roles. Women by contrast are set to become more career focused – with a rise of 7 percent in the number of women working full-time, compared to just 3 percent for men.
Lesley Giles, deputy director at UKCES said: "While part-time work is most common in low paid professions and is largely dominated by women, this report shows the first signs of that trend changing.
"The increase in men working flexible hours has been catalysed by the right to shared parental leave, but seems to be gaining traction. Coupled with other changes, like the growth in jobs in sectors traditionally dominated by women, this could represent a real change in the way people work and the way we understand gender roles in the labour market."
The report also finds that between now and 2024:
Private sector business and consumer services are forecast to be the main engine of employment growth, contributing more than 90 percent of net additional jobs between 2014 and 2024
Business and other services activities such as professional services and information technology are expected to see the strongest rates of job growth
The strongest employment growth is expected to be for higher skilled occupations, with close to 2m jobs being added for managers, professionals and associate professionals over the course of the decade.
However, there's still some doubt over whether UK productivity, which has stalled since the recession, is going to pick up significantly. According to the report, there have been some promising improvements in 2015, with output per worker growing by 0.9 per cent from the first to second quarter.
Yet it is uncertain to what extent productivity will continue to improve in the future, particularly as there is little consensus on why productivity growth has been so weak since the recession.
To download the full report click here.