August 28, 2017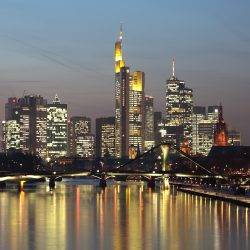 Investment in European commercial property fell during the first half of the year, despite the strong performance of key markets such as Germany, claims a new report from Knight Frank. Overall, commercial property investment stood at €43.3 billion for the second quarter of 2017 bringing transaction volumes for the first half of the year amounted to €90.3 billion, an 8 percent decrease year on year. According to the report, Germany has become the leading European investment destination for North American investors and the dominant location for intra-European cross border investment.
The investment markets of Spain and the Netherlands were also buoyant throughout the first six months (H1), with investors attracted by strengthening rental growth prospects. Conversely, investment volumes in the UK remained well below the levels seen prior to last year's Brexit vote, despite an increased volume of Asian capital flowing into the London market.
The French investment market was very subdued during H1, reflecting investor caution in the run-up to the presidential and legislative elections. However, there is a significant backlog of deals in the pipeline and volumes are expected to pick up in the second half of the year.
During H2, European investment volumes should also receive a boost from the completion of China Investment Corporation's €12.25 billion acquisition of Blackstone's pan-European logistics company, Logicor. This deal was agreed in Q2 and, on its expected closure later this year, will be the largest-ever European real estate deal.
European prime yield compression showed no signs of abating in Q2, with prime office yields hardening in markets including Amsterdam, Brussels, Milan and Vienna. Prime yields also continued to fall in the major German office markets, and are now over 100 basis points below previous record cyclical lows in Berlin, Frankfurt, Hamburg and Munich. The Knight Frank European Weighted Average Prime Office Yield hardened by nine basis points over the quarter to a new low of 4.35 percent.
Aggregate office take-up in the European markets monitored by Knight Frank was up by 4 percent in the first half of the year, driven largely by the continued strength of the major German markets, as well as increased activity in Spain following a relatively subdued 2016. However, mirroring the investment market, occupier activity in France slowed around the elections in Q2.
Office rental growth gained traction in the tightening Amsterdam and Madrid markets during Q2, while moderate increases in prime rents were also recorded in Frankfurt, Milan, Paris and Stockholm. In contrast, prime rents declined in the West End of London, where they are now down by 13 percent year-on-year. Overall, the Knight Frank European Prime Office Rental Index climbed by 0.7 percent during Q2, to reach a nine-year high. The diminishing availability of prime CBD office space should drive further rental growth, particularly in key markets in Germany, the Netherlands, Spain and Sweden.