February 28, 2018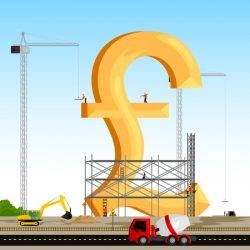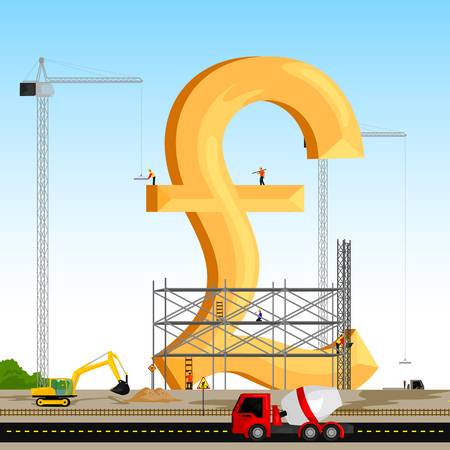 Construction activity in the UK has stabilised after a prolonged period of decline, according to the latest JLL and Glenigan UK Commercial Construction Activity Index. Key findings for the last quarter of 2017 show an overall increase in construction activity for the second consecutive quarter, driven mainly by commercial office developments. This follows overall growth of 7.9 percent in the third quarter of 2017, halting a sharp decline seen since mid-2015. Highlighting movement across different sectors, growth in office construction was up 11.2 percent to £4.5 billion, education (up 12.0 percent to £3.5 billion) and community (up 19.9 percent to £0.6 billion) sectors.
Industrial, retail and hotel construction were broadly stable, while the medical sector saw a slight dip of 4.9 percent. Commercial construction activity in the 12 months to the end of Q4 2017 increased to £15.5 billion, up 5.5 percent on the previous quarter. Within this, new build commercial activity increased to £10.0 billion, reflecting growth of 6.7 percent.
Regionally, activity increased too, with total construction growing 4.8 percent to £9.1 billion in Q4. Scotland and the North West were the strongest performers, with increases of 18.0 percent in both regions, led by activity in the education sector. London also saw growth in construction activity, following consecutive quarters of decline. Activity increased by 10.1 percent to £4.5 billion, with the £1.0 billion Google HQ in King's Cross a key contributing factor to this rise.
Helen Gough, lead director PDS – Building Consultancy, Cost Management, Project Management, commented: "Despite the increased activity, construction is slightly down on this time last year. Total construction is 6.7 percent lower than in the 12 months to Q4 2016, and we are still seeing a significant reduction in construction activity over the longer term, with total construction 37.3 percent lower in 2015, and 34.6 percent lower in 2014.
"It is promising however, to see that activity appears to have bottomed out in the immediate aftermath of the EU referendum in 2016, and we are now seeing a return to modest growth."
Allan Wilén, economics director, Glenigan added: "It's also good to see that sentiment has improved over the last three months, undeterred by ongoing concerns relating to a potential skills shortage, tightening building regulations and Brexit-related economic headwinds. This increase in confidence points to a return to expansion, signalling good news for the sector."
Click here to access the full report.