February 28, 2018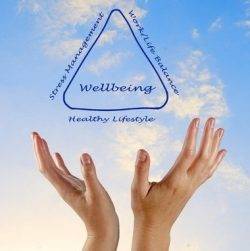 Employers' efforts in the US to improve staff health and wellbeing are falling short of employees' expectations, claims a new report. Nearly two-thirds of employees (65 percent) in a report from Willis Towers Watson agree that managing their health is a top priority, but while the majority of employers (56 percent) believe their wellbeing programmes have encouraged employees to live a healthier lifestyle, only 32 percent of employees agree. Eighty-seven percent of employers who participated in the 22nd annual Best Practices in Health Care Employer Survey say increasing employee engagement in health and well-being is a top priority and the research warns that employees in poor health are twice as likely to be disengaged at work and take almost three times as many days off as employees who are in very good health. Employers can improve health behaviour through designing the workplace environment to make it easier for employees to stay fit, eat well, breathe fresh air and address stress adds the report.
Many employers are also offering onsite or near-site services, which are effective avenues to boost their health and wellbeing initiatives. The survey found that providing onsite or near-site services is valued so highly by employees that they respond positively to their employer's broader wellbeing initiatives as a result. For example, 58 percent of employees whose employers offer onsite or near-site well-being programmes agree their employers' overall initiatives meet their needs versus 25 percent whose employers do not offer these programmes.
Steve Nyce, a senior economist at Willis Towers Watson said "Onsite services and activities have a halo effect by generating positive perceptions and engagement around other aspects of an employer's health and wellbeing program, even for those not directly affected or even using those services or activities. This is a critical component for employers that want to build a healthy workplace culture."
"Employers remain committed to their health and wellbeing programmes because they understand the advantages of having a healthy and engaged workforce," said Shelly Wolff, a senior health care consultant at Willis Towers Watson. "However, employers understand that existing approaches have not been effective and so are looking at new directions to change employees' health behaviours."
"If there was ever a time for employers to rethink their approach to wellbeing, it's now. High-performing companies are already revamping their approaches by targeting chronic conditions, evaluating the workplace environment to better support wellbeing and using social networks to engage employees more effectively.
"We fully expect other employers will begin to adopt new approaches that examine workforce generational needs, target and personalize programmes, and emphasize flexibility and mobilization to meet employees where they are," concluded Wolff.