December 10, 2013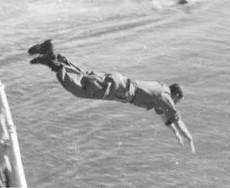 Staff disengagement is already costing the UK economy dear, and is also one of the reasons why nearly half of all UK employees are currently looking to leave their current jobs over the next year, a contrast of two new surveys reveals. The first report, from private healthcare provider BUPA, found that disengaged and unhealthy staff  cost the UK economy around £6 billion each year. The second report from Investors in People (IIP) – a Government created business improvement agency – claims that just under half of all British employees (47 percent) are considering whether to move jobs during 2014. This represents some 14 million individuals so if you lend both reports credence, employers may have serious issues retaining their best employees as the jobs market picks up.
The IIP report also claims that a quarter of employees (24 percent) feel unhappy with what they are currently doing. What is particularly interesting is just how many claim that their main motivation for considering a move isn't money. Two thirds (63 percent) claim that they would change jobs as a way of increasing their job satisfaction, while fewer than half (48 percent) see pay as a primary motivator. A similar proportion (47 percent) claim that bad management is a leading cause of their unhappiness, while a third (34 percent)  feel they would be better appreciated working elsewhere. They may get their wish with over a quarter of those surveyed 928 percent) believing the availability of alternative jobs in their sector improved over the previous year.
The level of disengagement apparent in the IIP survey is also reflected in a new report from BUPA which claims that disengaged and unwell employees cost the UK economy £6 billion in 2012. The report claims that these two factors are holding back the economic recovery as employees work well below their best. Half of the 5,000 workers surveyed admitted a reluctance to do anything beyond what was expected of them because they think their employees won't acknowledge or reward them for doing so. A mere 7 percent claim to be meeting their potential at work.
Similarly dispiriting results were found when BUPA looked into the health of workers. Only two-fifths consider they are operating at a peak level of physical health, a quarter (24 percent) are concerned about burnout and nearly a third (29 percent) feel poor health prevents them from concentrating fully.
Although more and more organisations are claiming they are focussed on staff wellbeing, employees remain cynical with 41 percent claiming their employers are 'all talk, but no action' on the issue, 70 percent think their company invests nothing in wellness, and 60 percent don't expect their employer to do anything at all to address their physical and psychological wellbeing.