May 16, 2023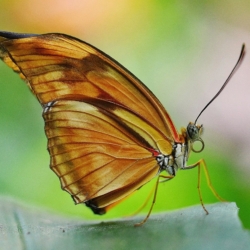 Despite organisations and the Government setting environmental targets, when it comes to buildings, there remains a lack of commitment to prepare for net zero. Without boards changing their attitudes and government action, the UK faces a building retrofit crisis which threatens the nation's ability to ever reach net zero. That is the main finding of a new report which explores the current state of retrofit for commercial property in the UK.
For the new report from consultancy Ridge and Partners, The Role of Retrofitting our Non-Domestic Buildings in the Race to Net Zero [registration], over 100 property and facilities heads from leading UK organisations were asked to highlight the scale of the problem and what needs to change.
The report suggests that over half (55 percent) of businesses said company boards do not see retrofitting as part of their net zero strategy. In addition, half of businesses (50 percent) said company boards are only interested in reducing the operational and maintenance costs of non-domestic buildings. In addition, to meet upcoming net zero deadlines many firms are considering an offsetting approach, rather than focusing on reducing the energy consumption of their buildings.
The report claims that while three quarters (76 percent) of organisations are working towards net zero and setting out sustainability strategies, only a quarter (25 percent) prioritise existing commercial buildings as part of that strategy. Only one in three companies with a net zero agenda said they included non-domestic buildings in those plans at all.
The themes explored in the report include:
The role of buildings in net zero
The barriers
The budget challenges
The attitudes of Boards
The other priority pressures on facilities heads
Why retrofitting can be the solution
How to adopt a retrofit mindset
Over a third of respondents said they believed that 39 percent or less of the UK's current building stock would still be in use in 2050, while the Department for Business, Energy & Industrial Strategy (BEIS) puts the figure at closer to 70 percent.
The report states: 'Many businesses may be mistakenly assuming that by the time they are required to have a net zero building, the country's building stock will broadly be new build and carbon neutral, and they will be located in one of these buildings.'
Of the organisations that prioritise getting non-domestic buildings to net zero, some 73 percent said they aim to do this by 2025 and 30 percent by 2023. Over half of the respondents said they will be operating with the same or lower budgets over the next three years compared to the previous three years.
The issue of retrofit of existing buildings is explored in series of articles in IN Magazine