March 31, 2020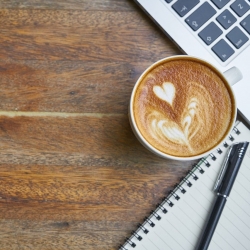 No more than 15 percent of healthy workers confined to their homes will work productively, argues new research from right leaning think tank the Institute of Economic Affairs. Government restrictions on social interaction designed to slow the spread of coronavirus have led to a rapid increase in the number of people working from home. But a new briefing paper from the Institute of Economic Affairs (IEA) suggests this is unlikely to be maintained in the long term.
Pass the remote: Why we can't all work from home, written by Professor Len Shackleton, IEA Editorial and Research Fellow, examines recent trends towards home working. It finds that while there is evidence to suggest working from home leads to increased productivity and a fall in sick days, not all workers are suited to home work and some may find the isolation problematic.
The report claims that nearly twice as many men as women work at home. Those recorded as working from home rarely do so from a desk in a study. They are often tradespeople – plumbers, hairdressers, builders, farmers and dog walkers – who work from a variety of different locations, including other peoples' houses, using their own home as a base. The current social distancing measures make many of these jobs almost impossible.
Nor is there any meaningful possibility of working from home – either now, or in the future – for the large numbers of young people and those from some ethnic groups disproportionately employed in industries such as hospitality, retail or tourism.
The report concludes that: "in general people who currently work from home are a relatively privileged sub-set of the employed population. We should be clear that, for the large majority of those currently confined at home, there is little prospect of productive work, and this should feed into policy thinking."
According to the Labour Force Survey, of regular home workers:
4.5 percent work in their own homes
1 percent work in the same grounds of building as their home e.g. farmers and publicans
8.2 percent work in different places, using home as a base
Professor Len Shackleton, said: "While National Work from Home Day (15th May) may have unprecedented participation this year, it is highly unlikely to continue in the same fashion once coronavirus restrictions are lifted.
"The number of workers who can work from home, even some of the time, is limited and most common in relatively privileged parts of the employed population. While working from home can be associated with higher productivity and fewer sick days, this isn't true for everyone and workers forced to work from home suffer from the lack of social contact with colleagues.
"Moves to create more flexible working practices that benefit employers and employees will always be welcome, but we shouldn't expect a boom in working from home once the current restrictions are lifted."