February 20, 2020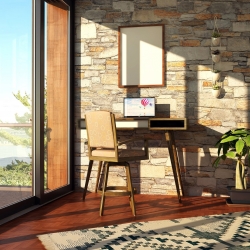 Nine in ten freelancers in the UK feel the move to freelancing has improved their quality of life, a survey has claimed. Almost half of those surveyed by Dinghy stated that the best thing about freelancing is the flexibility – the ability to work when, where and with whoever they want. On the downside, almost all respondents (98 percent) admitted checking emails and projects in their time off. Many felt they have to work above and beyond what is called for to make a good impression, with nearly a third saying they "overserve" all their clients by consistently overworking and undercharging.
Another big disadvantage was that nearly one in three respondents had not received payment for work they had done at some point in their careers. Well over a third of these had simply been "ghosted" by their client once they had submitted the work, leading Dinghy to call for stronger legislation on late or non-existent payments. Three in ten said the company they had been working for had gone insolvent, while 14 percent never received payment due to a dispute over the work. Despite this, three-quarters of freelancers said they felt secure being self-employed.
Finding work was also a concern, with close to half of respondents saying this was the issue that bothered them most. IR35 was another bugbear, cited by 33 percent, although only five percent were worried about Brexit.
One in three respondents earn less than £19,000 a year, while one in four earn more than £50,000.
Sectors and salaries
The most popular profession for freelancers was marketing, with nearly a third of respondents working in this field. This was followed by IT and tech (14.8 percent), art and design (14.5 percent) and business consulting (11 percent). One in three respondents earn less than £19,000 a year, while one in four earn more than £50,000. This may be down to experience: more than half of those surveyed only started freelancing in the last two years, while about a quarter have six or more years under their belt. Most freelancers have three to six clients at any one time (48 percent), although 42 percent said they find one or two clients is enough
The survey also suggests that old-fashioned word of mouth is still the best way for freelancers to find work. This was cited by six in ten respondents and was substantially ahead of social media, online job boards and freelancing websites.
Many respondents said they felt pushed into freelance work by the lack of opportunity for professional growth, poor learning opportunities and negative work environment in traditional employment. Big employers should learn from this, commented Ross Pounds, Head of Content at Dinghy, by "adapting company culture to favour a better work-life balance, by offering flexible working arrangements, or nurturing employees and encouraging their professional development".
Image by BUMIPUTRA