January 31, 2023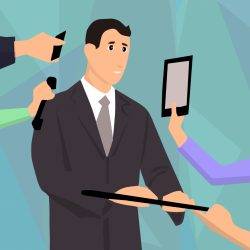 For rival companies to successfully cooperate in the name of innovation, they need "ambidextrous" managers who can make the most of their pooled resources and exhibit strong multi-tasking skills, research from NEOMA Business School claims. Antony Paulraj, Professor of Operations and Supply Chain Management at NEOMA, co-authored a study analysing the approach of over 300 companies that are collaborating with their competitors, known as "coopetition".
According to Paulraj, coopetition broadens the possibilities of what can be achieved by any one company in isolation. To optimise the potential for innovation, he says, requires ambidextrous management. In a management context, the term ambidextrous means handling two tasks simultaneously – i.e. an exceptionally high competency at multi-tasking. Firstly, managers must utilise pooled resources at both companies as effectively as possible; secondly, they must simultaneously explore new horizons through training staff and creating new products or processes.
"Ambidextrous management is invaluable to successful coopetition, as managers have access to a wider range of resources and opportunities. Our analysis demonstrates that ambidextrous management is essential for ambidextrous innovation – which involves both the improvement of existing products and services, and the invention of new ones," says Paulraj.
Successful ambidextrous management directs joint investment to areas that will benefit both companies, such as building factories together or training partner teams to create more opportunities for innovation.
These managers can also facilitate more effective dialogue between partners where there is a reluctance to share skills and investment, helping to develop a joint vision for both firms. "Coopetition involves risk and uncertainty, which can be mitigated by ambidextrous managers. It has become a tactic that is not just reserved for industrial heavyweights – smaller companies and even SMEs now look to it as a way to foster innovation," says Paulraj.