March 7, 2016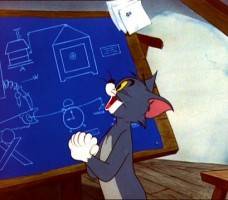 Ninety-two per cent of the UK's human resources and business leaders see redesigning their organisation as their most important priority, according to Deloitte's Global Human Capital Trends 2016 survey. As part of this shift in focus, 42 per cent of UK respondents say they are already currently restructuring their organisation and 49 per cent have recently completed the process. Only seven per cent say they have no plans to restructure. The report also claims that lack of employee engagement is an issue currently facing 80 per cent of respondets. Only 36 per cent report that they are prepared to tackle engagement issues. Despite the emergence of 'easy to use' tools to frequently evaluate employee sentiment, 76 per cent of UK organisations still measure employee engagement only once a year. Forty-two percent measure this engagement through annual surveys and 20 per cent through interviews and focus groups.
Anne-Marie Malley, UK human capital leader at Deloitte, explains: "The development of technology, the varying expectations and working styles of different generational groups, and the need to cater to the employee in an increasingly competitive labour market, are all dramatically transforming the traditional world of work. After three years of struggling to drive employee engagement and retention, improve leadership, and create an attractive company culture, executives in this year's survey see a need to redesign the organisation itself. UK organisations are reinventing their internal models to innovate, compete and thrive, but many issues still remain in these areas for the foreseeable future.
"In an ever-competitive labour market, in order to help attract and retain talented employees it is crucial that business and HR leaders focus on enhancing their organisation's working environment and experience. Whilst UK companies seem to know the issues with employee engagement, they need to step up and do more to address it."
Eighty-seven per cent of UK respondents rate challenges with corporate culture – the values, beliefs, behaviours and reward systems that influence people's behaviour on a day-to-day basis – as "important" or "very important". However, almost two-thirds of executives do not feel they are effectively driving the desired culture within their organisations.
For the first time in two years, leadership has fallen from the most pressing concern for UK organisations, to the third most important trend. However, despite its fall in HR and business executive's priorities, leadership continues to lag behind in UK companies. Only 13 per cent of respondents believe they are "excellent" at maintaining clear and current succession plans and programmes. Fifty-nine percent say their companies are not ready to meet their leadership needs. Furthermore, over half report having "weak" leadership programmes for millennials.*
Malley concludes: "Whilst leadership has fallen from the top spot of concern, it could be argued that this is only because of the sudden need for UK companies to look at issues such as restructuring and employee engagement, in order to compete in the short-term. It's clear from this year's results that the traditional leadership "pyramid" is still not producing leaders fast enough, causing real concern in the medium and long-term.
"Companies need to accelerate leadership development, particularly for millennials. This generation make up more than half the workforce right now, and in less than 10 years, they will make up three quarters. Deloitte's 2016 millennial survey showed that 71 per cent of those likely to leave their current job in the next two years are unhappy with how their leadership skills are being developed. If organisations don't address this issue now, they may lose their most talented future leaders."