February 11, 2016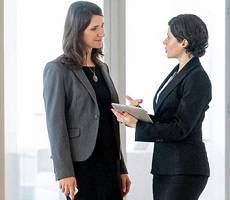 The government has appointed a new chair to carry on the work of Lord Davies's Women on Boards Review which was set up in February 2011 to determine the obstacles preventing more women from reaching senior executive positions. The Chair of GlaxoSmithKline, and former Chair of RBS and Sainsbury's, Sir Philip Hampton, has been appointed to lead the review of representation at FTSE 350 companies. Dame Helen Alexander, Chair of UBM, will take on the role of Deputy Chair to the review. The new review will continue on from Davies's voluntary business led initiative, which saw female representation on boards in the FTSE 100 rise from 12.5 percent to beyond the target of 25 percent. The next phase of the review will focus on one of the key recommendations from Lord Davies's report, building a pipeline for female executives and emerging non-executive directors to improve representation at the executive layer of companies.
Business Secretary Sajid Javid said: "The employment rate for women has never been higher and there are now more women on FTSE boards than ever before. But we need to go further, particularly when it comes to paving the way to the executive level.
"Companies cannot afford to miss out on the skills and talent of the whole population if the UK is going to compete in a fast-moving global economy. This is not just about diversity for diversity's sake, but about improving performance and productivity."
Sir Philip Hampton has been Chair at GlaxoSmithKline since May 2015. Before joining GSK, he was Chair of The Royal Bank of Scotland Group and J Sainsbury plc. Before that he was Group Finance Director at Lloyds TSB Group, BT Group plc, BG Group plc, British Gas and British Steel plc.
He led the Hampton Review of regulatory inspection and enforcement in 2005 and was also Chair of UK Finance Investments Limited in 2008.
Sir Philip Hampton said: "I am delighted to take on Lord Davies's great work around Women on Boards and I want to now turn my attention to the FTSE 350. I will focus on improving representation in the executive layer of companies, as well as maintaining the momentum on boards. This means looking at the talent pipeline for female executives and emerging non-executive directors to ensure we create opportunities and the right conditions for women to succeed."
In his first move as Chair, Sir Philip has appointed Dame Helen Alexander as his Deputy Chair to work alongside him on the review. Dame Helen is Chair of UBM plc and also a non-executive director of Rolls-Royce Group plc, Huawei UK, and a senior adviser to Bain Capital.