July 20, 2018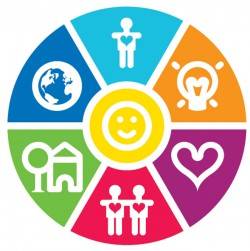 BSI, the business standards company, has launched a new code of practice for organisations to help tackle a crisis in the mental health and wellbeing of Britain's workforce. 137 million working days were lost to sick leave in the UK in 2016, with organisations spending £9 billion each year on sick pay and associated costs. The cost of 'presenteeism' – where employees attend work whilst ill and do not work efficiently – has also risen sharply in recent years. The code of practice, PAS 3002, provides recommendations to establish, promote, maintain and review the health and wellbeing of workers within an organisation. It considers how health and wellbeing should be incorporated into the working environment and how leadership can ensure health and wellbeing related services are available to employees.
PAS 3002 was developed with input from the Chartered Institute for Personnel and Development, Hitachi, Nestle, and Public Health England, among other organisations. The document recommends five key principles to form the basis of an organisation's approach:
Capitalise on diversity and inclusion as an organisational strength
Proactively support the physical and psychological health and wellbeing of workers
Foster a work culture that offers strong, ethical relationships, a collaborative and communicative management style, and an organizational culture in which learning and development are encouraged
Ensure jobs are designed so that they offer meaningful work; and
Support good people management policies and practices
The underpinning ethos of PAS 3002 is that it is evidence-based in material referred to and in the way organizational data is used. The document aims to be a supplement to provide a benchmark for organizations around the world regardless of jurisdiction, size and sector in relation to the health and wellbeing of its workers and so help to improve the health of the working population.
Development of the code of practice was spurred by increasing stress in the workplace and an increased awareness of mental illness; growing support and encouragement for a diverse workforce; an increasingly ageing workforce and a trend towards employees staying in work for longer.
Anne Hayes, Head of Governance and Resilience at BSI, said: "Health and wellbeing should be everyone's concern within an organisation. Increasingly, organisations are being asked to meet their responsibilities in relation to health and wellbeing in order to provide healthy workplaces and to protect people from harm. Enhancing employee wellbeing and engagement is at heart of this code of practice, and PAS 3002 provides guidance for organisations to provide early intervention to help prevent people being absent for health reasons and to use the workplace to promote individual health and wellbeing."
The following organisations were involved in the development of PAS 3002 as members of the steering group: The Centre for Ageing Better; The Chartered Institute of Ergonomics and Human Factors (CIEHF); Chartered Institute of Personnel and Development (CIPD); Civil Service Employee Policy; Council for Work and Health; Hitachi Europe; Leicester Castle Business School, De Montfort University; Nestle; Public Health England; Skanska UK Plc; Wrenwell Ltd.