July 2, 2013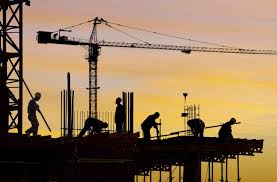 An industrial strategy for construction – 'Construction 2025' is being launched by the Coalition Government today which aims to tap into the considerable growth opportunities predicted for the global construction market. The strategy has been developed in partnership with the new Construction Leadership Council, jointly chaired by Business Secretary Vince Cable and Sir David Higgins, Chief Executive of Network Rail, formed to help oversee the delivery of the action plan and its strategic priorities. The strategy's vision to 2025 includes ambitions for a 50 per cent reduction in greenhouse gas emissions in the built environment, and an equal reduction in the trade gap between total exports and total imports for construction products and materials.
It also includes an action plan of 10 joint commitments to ensure industry is best placed to achieve its ambitions by 2025, including reducing growth barriers for businesses, particularly small and medium-sized firms (SMEs) and sole traders
Speaking at the launch today at the Government Construction Summit, Business Minister Michael Fallon said: "Construction accounts for nearly seven per cent of the UK economy, over 280,000 businesses and employs around three million people. It is a sector where Britain has a strong competitive edge, the capabilities for rapid new development and a potential for unlocking great wealth for our economy.
"With the global construction market forecasted to grow by 70 per cent by 2025, Britain is now in a global race for growth and jobs, and we can't afford to be left behind. Growth requires joint action, which is why industry and the government have come together to create this vision for the future of the construction sector."
He added: "To help achieve these ambitions and secure new jobs and growth opportunities, the government and industry will develop market and technology based plans focused on driving carbon out of the built environment. This will be led by the Green Construction Board."
Government Chief Construction Adviser Peter Hansford said: "Construction 2025 provides us with the strategic focus to transform British construction into a real force to be reckoned with on the world stage.
"Businesses can provide the expertise to get us there, but the challenge now is to ensure these strengths align with the future needs of a greener, digitally advanced industry."
There have been largely supportive reactions to the initiative. Jeremy Blackburn, RICS Director of UK External Affairs, said: "RICS supports the necessary focus which the government is putting on the construction sector's long term health.
"Peter Hansford has been right to grasp this by the horns, pulling together all the existing strategies, so that we can see where the agenda around cost, carbon and capital could go."
John Alker, Director of Policy and Communications at UK-GBC, said: "We welcome publication of the Construction Strategy, which makes it clear that sustainability can act as a stimulus for growth, provide export opportunities and drive innovation right across the supply chain. The challenge now for Government is to ensure that the ambition translates into action, by providing clarity on issues like zero carbon homes, and giving industry confidence in the future of green policy."
And Dr Neil Bentley, CBI Deputy Director-General, said: "While we welcome the Government's vision of construction as a driver of growth, and this strategy's ambition to support UK construction firms as global leaders, the test now is whether words will result in real outcomes."
"Today marks the start of a welcome partnership between the Government and the construction industry. The challenge now is to work together to achieve this vision."
By Sara Bean