April 16, 2021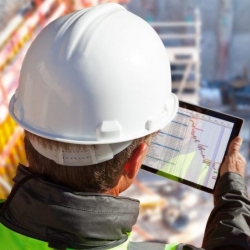 New office developments and major refurbishments in the UK will be able to formally register under the Design for Performance framework. The framework claims to help developers ensure that projects deliver against their design intent and overcome the well-evidenced performance gap between design and operation. This is achieved by requiring project teams to target an operational NABERS Energy rating during the project design and verify it once the building is occupied.
Design for Performance is part of the NABERS UK rating scheme, administered by BRE, in partnership with NABERS and the Better Buildings Partnership. Since its official launch last November, project registration has only been open to a selection of commercial property developers who funded the development of the scheme, with 14 projects representing over 350,000m2 of office space already registered.
Any project is now able to register by signing a Design for Performance Agreement with a target NABERS Energy rating of 4.0 stars or above. By signing up, projects can promote their target rating to investors, occupiers and wider stakeholders, demonstrating the sustainability ambitions of the project and its alignment with net zero carbon targets.
Projects are then required to design the building to operate at the target rating, using advanced simulation to test the design against a range of expected operational conditions. The framework spans a number of years and remains in effect until the building has received its NABERS Energy Rating, after 12 months of operation.
Projects can promote their target rating to investors, occupiers and wider stakeholders
Sarah Ratcliffe, CEO at Better Buildings Partnership said: "This is another significant step forward for Design for Performance, an industry led and backed initiative to bridge the performance gap in UK commercial offices. Following the successful launch of NABERS UK in November, this now means that any UK commercial office development or refurbishment can use the DfP process and verify its in-use performance. We're also delighted that the success of this approach has been acknowledged by the UK Government where it is highlighted as best-practice in the consultation on mandatory in-use performance disclosure for commercial buildings."
Image:NABERS UK