April 15, 2013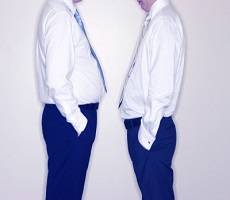 The U.S. furniture manufacturer's association the BIFMA (Business and Institutional Furniture Manufacturers Association) has revised its ergonomics guidance to "reflect changes in the size and shape of the North American working population," This includes increased seat width, distance between armrests, support surface height for sitting and standing, and height clearance for legs and knees. It's also developing a new "Heavy Occupant Chair Standard".  Although the BIFMA cannot be faulted for responding to consumer demand, the renewed guidance doesn't address the core of the problem – the fact that over a quarter of U.S. workers (approximately 66 million people) are obese.
The figures come from On the Critical List? a new report from the MetLife Mature Market Institute and co-authored by the Center for Healthy Aging, which argues that treating diseases and ill-health related conditions as they emerge runs counter to what individuals, service providers and employers should be doing –implementing and taking part in wellness and education programmes.
The figures make depressing reading. More than a quarter (26.2 per cent) of all American adults are sedentary, defined as not doing any physical activity outside of work for 30 days, and just about the same percentage (66 million people) are obese. Nine per cent have diabetes and 30.8 per cent have high blood pressure, a primary risk for cardiovascular disease.
"A lifetime perspective is essential to preserving the health of generations of Americans," said Sandra Timmermann, Ed.D., director of the MetLife Mature Market Institute. "For example, a decline in chronic disease would reduce the prevalence of disability and lead to declines in associated medical expenditures per year.  In the workplace, employers can play an important role by promoting good health behaviours through wellness programs. This practice would also help employees become more engaged and productive in their jobs."
The report recommends the implementation of Workplace Wellness Programs that affect prevention and have an impact on achieving better health outcomes at lower cost. These are particularly attractive to employers who lose money when employees take time off from work due to their own health conditions or those of family members.
Meanwhile, however, the BIFMA G1-2013 Ergonomics Guideline provides dimensional guidance to office furniture manufacturers in the development, design, and specification of ergonomic solutions that allow for the larger office furniture user.
Explained Lucy Hart, Certified Ergonomist with The Global Group and Chair of the BIFMA Ergonomics Subcommittee: "Our customers, and therefore our industry, face constant change in today's workplaces including new technologies, new ways of working, and an increasingly diverse workforce. As a result more employers are pursuing ergonomically sound office environments as a means to improving health, safety and productivity."
By Sara Bean