April 15, 2013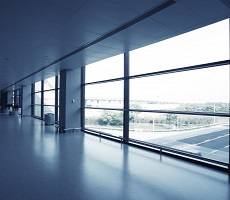 According to new research from Lambert Smith Hampton, there is nearly 12m sq. ft of obsolete office space in the UK's regional markets which the firm estimates could yield as much as 7.4m sq. ft. of space suitable for conversion to residential use under the Government's controversial new planning rules. The researchers claim that this equates to approximately 11,500 new homes. The government has relaxed the planning systems in the UK to encourage developers to shift the use of space although critics have argued that this may serve to distort the market for property in some areas as residential properties are potentially more lucrative than commercial properties.
The Government is keen on the scheme as it believes it will help to ease the shortage in the availability of homes and will also deal with the problem of the empty offices and other formal commercial spaces that it claims plague certain parts of the country.
The scheme has won the approval of business leader but received a lukewarm response from organisations as diverse as the Royal Institute of British Architects and local authorities.  In February we reported that nearly all of London's boroughs had sought to be exempt from the plan.
However, Tony Fisher of Lambert Smith Hampton claims that the changing way we use offices has shrunk the market for commercial property to such an extent that it would be foolish not to look to change the use of redundant buildings. "[Firms] now need flexible, open-plan space and less of it. In the past 20 years, the amount of allocated space per person in an average UK office has halved. Office occupier requirements will continue in this vein, meaning any stock that does not meet modern workplace trends is unlikely ever to be let again. While not every obsolete building can be converted, a fair proportion could be."
The commercial property consultant's Office Market Review 2013: Addressing obsolescence analysed 32 regional markets and found that 27 per cent of total regional availability is obsolete (11.7m sq ft) and of this stock 7.4m sq ft is suitable for conversion. The incentive to convert is greatest in London, where the gap between office and residential values is highest. However, the gains to be made from conversion are substantial across the UK. Average capital values for UK residential space are approximately £155 per sq ft, compared to average secondary and tertiary office values which range from £30 to £80 per sq ft.
The top five centres from the 32 which were analysed, where there are buildings in the right locations, with suitable layouts and residential demand are:
1. Birmingham
2. Edinburgh
3. Nottingham
4. Slough
5. Manchester