April 30, 2013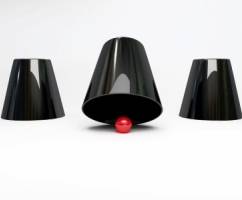 The UK isn't the only country looking to convert its unwanted office space into other uses. According to a new report from CBRE, the oversupply of new commercial property in Dubai is leading developers to switch the use of projects in the Emirate before they have even finished building them. With occupancy levels already at less than 50 percent in some areas and swathes of new developments coming online thanks to Dubai's ongoing commitment to a policy of 'build it and they will come', developers are taking the decision to convert construction projects to homes or hotels.
According to CBRE, hotel occupancy levels and residential rates have held up well while the office market remains moribund, forcing the hands of developers. According to CBRE head of research and consultancy Matthew Green:  "Landlords are seeing these issues and looking for ways to [reduce] that risk; changing the use to residential or hospitality are potential ways. Some owners have decided 'we can get better value for this development if we go for a change of use'. It's a trend we saw in reverse in some parts back in [the 2006-08 real estate boom] when residential landlords would look to convert to office space because office rents were significantly higher."
More detail on this story is available here.