December 5, 2013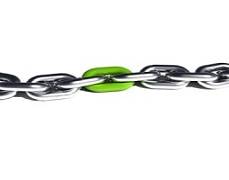 A lack of consensus on what is to be reported on and measured makes comparison difficult when measuring social sustainability. This is one of the key findings of the first annual Sustainable FM Index report, which examines how sustainability is embedded within facilities management service companies. Compiled by Acclaro Advisory, the University of Reading and Workplace Law; the index provides a comparative assessment of FM providers within the UK market. The results, which can be applied to internal and outsourced organisations, aims to showcase achievement, as well as highlighting areas of weakness to stimulate change and raise the delivery of sustainability. The companies which made the index, including Carillion, CBRE and Vinci facilities, have reported high levels of commitment to sustainability in terms of the governance, social and environmental criteria assessed.
The report also makes a number of recommendations to improve the deliverability of sustainability within the FM sector:
Increase transparency of information – particularly to emphasise the link between sustainability and financial benefits from direct and indirect cost savings.
Develop social performance metrics – to encourage reporting of social sustainability in a consistent, comparable manner, essential to translate the value of social information into clear, measurable terms.
Align and scope Client-FM relationship to deliver real sustainability benefit – the relationship between the two parties can sometimes conflict and prevent a cohesive approach. The end decision taken forward by the client is intended to be one where the benefits and consequences of action or inaction are known.
Improve supply chain engagement – active communication to help drive innovation and reduced costs at a corporate and client level. The current sequential rather than integrated process presents a fragmented and ineffective offer to clients.
Systematically strengthen training of staff – this up-skilling across all grades is vital to allow the FM sector to embed sustainability as a day to day provision and gain support, belief and motivation from all areas of society.
Sunil Shah, Managing Director of Acclaro-Advisory, said: "The Index highlights the value the FM sector can provide to the community, economy and business through effective engagement. Organisations are currently subject to a large number of reporting requirements, each with a slight variation on the information that must be provided. This Index acts as a crucial commonality within the reporting process, to standardise and regulate the information that needs to be collected and reported against."
For more information on the report, which will be compiled annually, aiming in future to engage a wider range of organisations delivering FM services, including both in-house and external service providers; click here.