October 31, 2013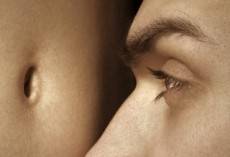 According to a new report from Deloitte, the recent upturn in the US commercial real estate sector is set to continue unabated into next year. Which is great news but according to the property consultancy, the market that emerges from the ashes of the downturn will be very different to the one from which they were formed. Deloitte's 15th annual Commercial Real Estate Outlook report has identified what it considers the top ten trends that will reshape the emerging market based on a mixture of original research, subjective insights and the firm's experience with clients. These trends are dominated by structural and financial issues and the only nods towards external socio-economic factors are mentions for the aging workforce within the market (so much for the transformational potential of GenY) and increases in single family households (can't see the link with commercial property).
The report identifies these topics:
Macroeconomic fundamentals – The global economy continues to grow at a modest pace, while financial markets have experienced considerable volatility worldwide. Although CRE parameters—fundamentals, transactions and lending— continue to improve, there are longer-term risks to the industry from government fiscal policy.
Globalization – Cross-border investing continues to gain more traction as opportunistic investors chase yields and risk-averse investors seek security in stable regions. Increased international interest in U.S. CRE has helped revive the transaction market following the financial crisis, and this trend is expected to continue through 2014.
CRE fundamentals – Stronger leasing activity has led to an improvement in CRE fundamentals across all property types, as both rent growth and occupancy levels have stabilized. However, tenants' technology use and a changing workforce are now influencing leasing decisions to a point that may require property owners to determine the need for property redesigns in the near-to-medium term future in order to maintain growth.
The single-family housing market –Institutional investors have invested $17 billion in single-family homes, which has provided much needed support to the housing market.  Single-family homes have emerged as a separate asset class, which may lead to an increase in development activity. This trend should continue to support the ongoing housing market recovery next year.
Regulatory uncertainty – Regulatory changes such as Dodd-Frank, the impending expiry of the Terrorism Risk Insurance Act (TRIA), and changes in tax policies under the proposed Foreign Investment in Real Estate Property Tax Act (FIRPTA) and the Foreign Account Tax Compliance Act (FACTA) have promoted caution within the CRE industry.
CRE lending – The CRE lending landscape is more stable compared to a year ago, with lenders increasing commercial mortgage issuances due to the improving economy and rising property prices. Banks are expected to continue their gradual easing of lending standards, although construction loans will remain difficult to obtain. Conduits and private lenders, often referred to as "shadow lenders," may fill the void created by the banks, especially in non-prime markets.
REITs and private equity funds – U.S. REITs and private equity real estate funds have continued to raise significant levels of capital, reflecting improved investor confidence in the U.S. recovery in commercial real estate.  However, REIT stocks have underperformed the broader market in 2013, largely due to interest rate increases.
CRE deal flow – Transaction activity continues to be the sweet spot for the CRE sector, driven by easier access to low-cost capital and a strengthening economy, and this increased transaction activity continues to have a positive impact on overall property values. Deal flow likely will continue to increase in 2014, as investors look for higher-yield real estate investments in secondary and tertiary markets.
The talent conundrum – Is the older, experienced CRE talent pool equipped to drive future profitability for the industry? There is a talent shortage across functions responsible for innovation and growth, exacerbated by the expected retirement of over 65 percent of senior leaders by 2020.  CRE companies may want to develop a comprehensive and well-designed talent strategy to address and mitigate any organizational risk.
Finance transformation – Finance transformation is a hot topic for the CRE industry as technology and analytics continue to deliver strategic insights.  The role of the CFO is becoming increasingly valuable and complex, and CFOs are being asked to focus on improving cost efficiency and competitiveness, as well as using enhanced technology and analytics to deliver strategic insights.
"The commercial real estate sector has rebounded, thanks to an improving economy, strong investor demand for quality properties and limited new supply, and it is looking to build on this momentum," said Bob O'Brien, partner, Deloitte Services LP and head of Deloitte's real estate practice at the report's launch. "As 2014 approaches, the industry will face challenges stemming from government regulations, the limited availability of capital for certain properties and the impact of technology, which is becoming a driving force in every market segment—from retail centres to office space."
The 2014 Commercial Real Estate Outlook is available for download here.