November 16, 2018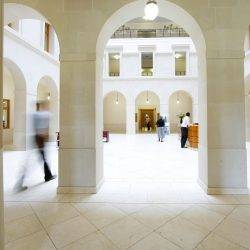 A new white paper from Magenta Associates (registration required) explores the fate of the traditional commercial office lease in the context of deep social, political and economic changes. Earlier this year, a group of senior corporate real estate (CRE) and facilities management professionals were invited to participate in a roundtable, led by author of The Elemental Workplace Neil Usher, to discuss whether time is up for the traditional commercial office lease and how viable alternatives might look in the future.
The report reviews that roundtable and examines the forces now impacting commercial property leases. Mass urbanisation is creating greater demand for office space as well as a new type of worker that expects a greater degree of support and flexibility; increasing political and economic volatility is spurring businesses to adopt flexible approaches that allow them to stay responsive to constant change; and new technologies have freed people from their desks.
The growing influence of these major trends is encouraging an increasing number of organisations to reconstitute the policies that govern their employees' working environments and hours. The emergence of co-working, where businesses and freelance workers can use well-designed and furnished workspaces through a membership or flexible lease terms, for example, is just one significant product of this societal swing.
In recent weeks, CBRE has launched a new flexible office service offering that not only challenges the more established flexible working providers but also sets a marker for facilities management and real estate firms, as they look to modernise their services and compete in an increasingly disruptive market. A new report by global CRE firm JLL, entitled 'Disruption or Distraction', has revealed that the flexible office space sector has doubled in size since 2014 and is set to grow by 30% per year by 2023.