May 23, 2018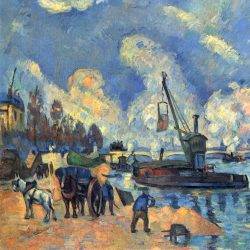 A new survey of British and American IT decision makers claims to reveal which industries are most and least likely to be subject to digital disruption in 2018. The study, Digital Disruption: Disrupt or Be Disrupted (registration required), also claims to identify the qualities of companies most likely to be disruptors, and concludes that cloud technology is the new key to digital transformation. The report, based on interviews with more than 300 respondents in the United States and the United Kingdom found that 50 percent of IT stakeholders think they are leaders and will disrupt, while 50 percent feel they are behind and will be disrupted by the competition in 2018. By industry, more telcos (65 percent) and technology (65 percent) companies predict they will be disruptors, while 17 percent of IT stakeholders working for government and non-profit organisations worry they will be disrupted.

According to the report, published by Alfresco Software and Dimensional Research, the top predictors of success are IT vision and an ability to implement new technologies:
Vision of their technology leadership (62 percent)
Ability of their technology teams to execute (58 percent)
Capabilities of new technologies, such as cloud, AI and IoT (57 percent)
On the other hand, companies most likely to be disrupted are those that are lacking the vision and right levels of investment to succeed, specifically:
Lack of budget and people resource investments (61 percent)
Lack of vision among business leaders (48 percent)
No willingness for company culture to embrace digital transformation (47 percent)
Furthermore, 70 percent of IT stakeholders believe business executives are taking too long to make the digital transformation leap; only 38 percent feel the technology team is holding them back. Another 78 percent feel that people changes are the most difficult, while 22 percent feel the technology changes are the most difficult.
Banking most likely to be hurt by digital transformation in 2018
The report also looked at which industries were most and least likely to be impacted by digital transformation this year – 40 percent of IT stakeholders say banking is most likely to be negatively impacted by failing to digitally transform in 2018, and a third (30 percent) say retail is the industry most likely to be improved by embracing digital transformation.
Industries most likely to be negatively impacted by failing to digitally transform include:
Banking – 40 percent
Government – 18 percent
Insurance – 10 percent
Other industries likely to be improved by embracing digital transformation include:
Retail – 30 percent
Healthcare – 24 percent
Manufacturing – 18 percent
Airlines – 17 percent
Transportation – 17 percent
Image: The Seine at Bercy, Paul Cezanne, Kunsthalle, Hamburg