July 9, 2013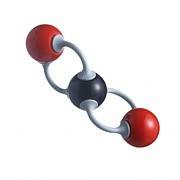 Deloitte has been commissioned by the Green Construction Board and the Green Property Alliance to carry out a study into the effectiveness of the UK Government's policies for carbon reduction as the it seeks to meet its commitment  to reduce the country's carbon emissions by 80 percent by 2050. Inevitably buildings, which reportedly are the largest source of CO2 including some 17 percent from non-domestic property, have been targeted to make significant contributions. With the much vaunted Green Deal in the news for all the wrong reasons – either because of its low take-up as well as new fears that it could lead to homes overheating –  the survey will gauge how policies aimed specifically at commercial property such as Energy Performance Certificates and the Carbon Reduction Commitment have fared in spite of their own difficult gestations.
The Deloitte study will not only report on the effectiveness of the raft of UK legislation on carbon reduction but also consider initiatives in other countries, such as the use of taxation to influence behaviour and provide a consolidated approach to meeting the government's own targets while reducing the amount of legislation overall.
As well as the two commissioning bodies, the study will be funded by industry bodies such as the British Property Federation, Association of British Insurers, the Association of Real Estate Funds, British Council for Offices, British Council of Shopping Centres, Investment Property Forum, the Royal Institution of Chartered Surveyors, the Urban Land Institute, all match-funded by the Government's Green Construction Board.
Bill Hughes, managing director of Legal & General Property and chairman of the Green Property Alliance said: "It is in the industry and government's interests to ensure that laws and taxes designed to elicit energy and carbon efficient behaviours are achieving their objectives, not to mention those of the wider economy."
Business minister Michael Fallon, who is co-chair of the Green Construction Board, said: "I look forward to seeing the outcome of this work. Through the Green Construction Board and the Construction Leadership Council, we are putting a lot of focus on the potential for growth in low carbon and sustainable construction."The government has launched a study into the effectiveness of energy and carbon policies on the property sector that could lead to an overhaul of regulation.