November 28, 2014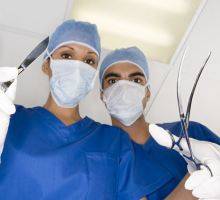 The troubled organisation which looks after a £3 billion chunk of the NHS estate is set to launch an extensive review of its enormous portfolio of offices, hospitals, health centres and GP practices. According to a report on commercial property website CoStar, the move comes as NHS Property Services gets to grips with structural problems in the way the estate is managed, not least the fact that over two thirds of its properties do not have documented leases in place, many facilities management services are provided without a contract in place and nobody seems aware of the true cost of running its estate of the thousands of individual sites involved. The health estate has come under mounting scrutiny over the past two years following the setting up of NHS Property Services in April 2013 as part of the Government's plans to modernise and rationalise the public sector property portfolio.
Last Spring, property consultants EC Harris published a report which claimed that there was an opportunity for the NHS to save £2.3 billion a year in the way it manages its estate. In March of this year, the National Audit Office published a report into the operations of NHS Property Services after it emerged that the organisation, which manages around a tenth of the total estate, had been bailed out by the Government just months after it was set up. The NAO report concluded that the principle cause of the crisis was late payment by tenants but was also critical at the potential conflict between some aspects of the organisation's objectives, especially achieving best returns on property divestments while freeing up land for housebuilding.
NHS Property Services was set up to manage around 10 percent of the NHS estate which had previously been managed by 161 separate Primary Care Trusts and Strategic Health Authorities. This covers some 4,000 properties from, around 70 percent of which are used for clinical purposes with the remainder for administration and other functions.
The new organisation inherited a situation in which information as stored in a wide range of ways by the previous landlord organisations and their tenants, 70 percent of leases had no documentation and only a small proportion of services were provided to occupiers under any form of contract. These services included such basic facilities management functions as refurbishment and maintenance, emergency repairs, quality assurance, compliance with statutory regulations, non-urgent breakdowns, planned preventative maintenance, mechanical and engineering services, grounds maintenance, cleaning, catering, portering and caretaking, waste management, pest control, security services, reception staff/centre management and car park management.
The new programme will seek to address its key challenges by applying best practice guidance issued by such bodies as the Royal Institution of Chartered Surveyors and the British Institute of Facilities Management. Last month RICS published its latest suite of case studies, including one on the NHS Estate, which seek to establish best practice and professionalise facilities management.
NHS Property Services professionals and their consultants will visit each property and meet with all individual occupiers in order to:
Survey all buildings and prepare accurate floor plans;
Verify all information held about individual properties and store it in a consistent way;
Reach agreement for space used and the basic terms on which it is occupied, such as the appropriate level of rent and the length of a tenancy; and
Reach agreement over the services to be provided for each occupation and the cost of those services.
According to an interview in CoStar News, Chief executive Simon Holden said: "This is no revolution. It is normal practice. Outside the NHS, building occupiers would expect to have a lease in place giving them security of tenure and defining the terms on which they occupy the space they rely on to provide their services. They would expect some building services to be provided by their landlord as part of their obligations under the lease and they would want clarity on exactly what services they were paying for. We are custodians of a vital part of the NHS estate and this is what taxpayers would expect us to do to bring transparency, certainty and clarity for the first time to the relationship between landlord and occupier."
"There is acknowledged to be a backlog of major decisions about modernisation and investment in the primary care sector. Making those decisions requires a strategic overview so that services can be coordinated and investment prioritised. We can bring the transparency to our estate that allows those strategic decisions to be made. We can give occupiers the clarity to make their own decisions about where they are best based – whether they want modernisation of their existing buildings or relocation into shared and perhaps brand new health facilities. At the moment such decisions are based on assumptions and many of the assumptions are wrong."