January 20, 2019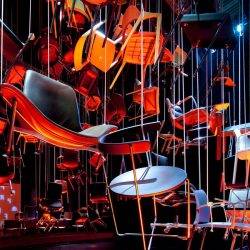 The Nowy Styl Group, a European manufacturer of office furniture has acquired the German family company Kusch+Co, a manufacturer and distributor of commercial furniture. It is the latest sign of change and possible consolidation in the global office furniture sector which has seen Steelcase acquire Orangebox as firms seek to expand their offering and market penetration. The trend is also evident elsewhere in the supply chain as shown by ByBailey's merger with Insidesource and the creation of The United Workplace by Fourfront Group and partners around the world.
For Kusch+Co, its acquisition is intended to lead to an expansion of the company's range of operation, and for the Nowy Styl Group to increase its share of the European office market and allow it to make 'a strong entry into the promising health and transport segments'.
The completed transaction is another West-European acquisition by the Nowy Styl Group, after it took over a Swiss company Sitag in 2015, a company operating in Germany and the Netherlands Rohde & Grahl in 2013, and German brand Grammer Office in 2011.
"This is the next step in a consistent implementation of the Group's strategy. We are highly advanced in integrating the companies we acquired in previous years, so we decided that this is a good time for another move" says Adam Krzanowski, the President of the Nowy Styl Group.