May 28, 2019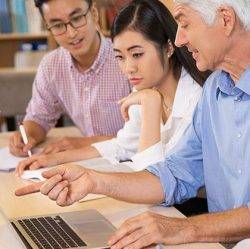 Record numbers of over-70s are choosing work over retirement, according to new analysis from Rest Less, a membership community site in the UK to offer work and volunteering opportunities specifically targeted at the over 50s. Using bespoke data provided to Rest Less by the Office for National Statistics, Rest Less's analysis claims that the number of over-70s in full or part-time employment has been steadily rising year on year over the past 10 years, reaching a peak of 497,946 in the first quarter of this year – an increase of 286,000 or 135 per cent since 2009. Today, nearly 1 in 12 (8.1 percent) of those in their 70s are working, a significant increase from the 1 in 22 (4.5 percent) there were 10 years ago.
The analysis also claims that:
• There are nearly 323,000 men aged 70 and over who are working either part-time or full-time today with nearly 1 in 9 men in their 70s continuing to work (11 percent) The number of men employed over the age of 70 has increased by 137 percent over the past 10 years when just 136,000 were working.
• Significantly more men aged 70 and over are working full-time compared with a decade ago. This figure has more than trebled in the last decade to 113,513 in 2019, up from 36,302 in 2009 – an increase of 213 percent.
• The number of women aged 70 and above who are still working has also more than doubled in a decade. Today, there are 175,000 women aged 70 and above who are working compared with only 76,000 in 2019 – a 131 percent increase.
• There are more than 53,000 over 80s who are working in the UK today, 75 percent of whom are working part-time.
No more cold turkey
Stuart Lewis, Founder of Rest Less, commented: "Whilst we know that the over 50s in general have been the driving force behind the UK's impressive employment growth in recent years, our deeper analysis shows the hard work and significant economic contribution made by the rapidly growing numbers of over-70s in the workplace.
Gone are the days of working hard five days a week for four and a half decades before suddenly stopping
"Work patterns are changing – gone are the days of working hard five days a week for four and a half decades before suddenly stopping – and retiring 'cold turkey'. We can see from our analysis that part-time work is growing in popularity amongst the over-70s both male and female.
"Those working into their 70s are continuing to work beyond the state pension age and we see a number of reasons for people increasingly doing so. With far fewer 'gold-plated' pensions around and ever increasing life expectancy, many are actively looking to top up their pension savings while they still can. There is also a growing understanding of the many health and social benefits that come with working into retirement, such as staying active, socially connected and maintaining a feeling of fulfilment.
"With generational lows in the unemployment rate, the over 50s offer a talented, and up to now largely untapped opportunity to many employers who are struggling to fill a skills and employment gap."
Lily Parsey from the International Longevity Centre, commented: "Working longer can be good for us and good for the economy. While it is great that more people are continuing to work part-time into their later lives, health inequalities continue to disadvantage some people, all too often resulting in unwanted early labour market exits.
"To maximise the longevity dividend of our ageing society, we need to provide more opportunities for flexible working to allow people to juggle work with health and care needs or caring responsibilities. We need to ensure people of all ages are included in life-long learning opportunities. And we need to create inclusive and supportive workplaces, to ensure that we all can benefit from the benefits longevity can yield."