May 31, 2017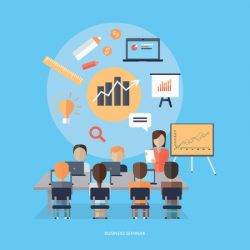 The number of job vacancies across the UK now stands at its highest level since November 2015, according to the latest UK Job Market Report from Adzuna.co.uk. There are 1,179,586 openings currently being advertised, with just 0.44 jobseekers for every vacancy; while salaries – now sitting at £32,678 – have also been showing signs of recovery, increasing month-on-month since the start of 2017, which suggests the previous decline in wage growth may have been a temporary lull. While wage growth is picking up positive momentum, advertised wages still remain behind 2016 levels.  Indeed, a third of UK vacancies were impacted by recent increases in National Living Wage when it rose from £7.20 to £7.50 on April 1st.  Both Labour and the Conservatives have made pledges to increase the National Minimum Wage in their recently published manifestos. Admin (64 percent), catering (59 percent) and customer service (71 percent) are the sectors that the increase has affected most significantly.
The research shows that a third of all jobs in the UK are affected by minimum wage rises and almost twice as many North East vacancies (41 percent) are affected by such changes compared to the capital (22 percent). Wales (40 percent), the North West (39 percent), the East Midlands (39 percent) and South West England (39 percent) would also see a significant proportion of vacancies impacted.
 At the other end of the scale, there are currently just 7,835 roles advertised on Adzuna offering top-end salaries over £100,000. This represents less than 1 percent of all vacancies. 
April 2017
March 2017
Monthly

Change

Annual change from April 2016
UK Vacancies
1,179,586
1,156,701
2 percent
2 percent
Jobseekers per Vacancy
0.44
0.45
2.2 percent
-18.5 percent
Av. Advertised UK Salary
£32,678
£32,525
0.5 percent
-2.3 percent
Table 1: Total advertised vacancies and UK salary
Doug Monro, co-founder of Adzuna, explains: "With salaries up, vacancies at their highest levels in seven months, and fewer people competing for jobs, it's an employment paradise for jobseekers.  This means less of a strain on disposable incomes as jobseekers and employees have more room to manoeuvre in terms of their purchasing power.
"However, with the General Election fast approaching, improvements in the labour market shouldn't be taken as given just yet. Despite promising month-on-month wage growth, we still have a way to go to make up lost ground on advertised earnings." 
| | | | |
| --- | --- | --- | --- |
| Job Sector |  Average salary | Salary  percent 12 Month Change | Total Vacancies |
| HR & Recruitment Jobs | £32,821 | 7.2 percent | 14,599 |
| Graduate Jobs | £24,361 | 4.5 percent | 16,901 |
| Travel Jobs | £25,865 | 2.4 percent | 5,703 |
| Property Jobs | £32,470 | 1.8 percent | 11,174 |
| Teaching Jobs | £26,972 | 1.5 percent | 57,039 |
 Table 2: Best-performing jobs sectors in the UK – annual salaries