September 16, 2021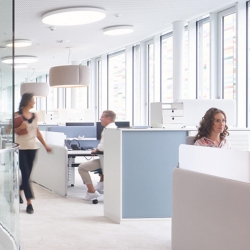 Office occupancy rates have hit their highest levels since March 2020, according to Freespace. The data from sensors already highlights an eight percent increase in the number of offices returning to work in the first fortnight of September compared to the entire month of August. Furthermore, the use of all space types within the office have also increased giving a sense that some normality is returning to the workplace.
Globally, 38 percent of offices where Freespace sensors are deployed are returning to work, an increase of 8 percent compared to August. 16 percent are a third full, an increase of 9 percent compared to August.
Global average office occupancy rates have already increased 3 percent in September to 22 percent. The highest rates since March 2020.
The busiest office day of the week in Europe remains Thursday, whereas Monday & Tuesday are the busiest days for Asia & Australia.
The use of meeting rooms has already increased by 6 percent in September to 26 percent. The use of workstations has already increased by 4 percent in September to 22 percent.
Raj Krishnamurthy, Freespace CEO, comments: "With the shift to hybrid working, conversations over the past year between employee and employer have been dominated by what the office can offer the former that they can't get at home. We always anticipated a sharp increase in the number of offices returning to work post-summer holidays but perhaps not as significant as this in such a short space of time."
Image:Sedus