May 10, 2013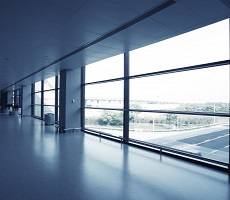 The office rental sector has benefited from the prospect of reduced supply, stemming from the recent announcement by the government to relax the need for permission to change use from commercial to residential, according to RICS' property and construction experts. Although the first quarter results of the 2013 RICS UK Commercial Market Survey reveals how the retail side of the commercial market continues to suffer, other areas of the commercial property market – such as office and industrial space have seen demand for premises strengthen slightly with no major increases in empty floor space and rising levels of tenant demand for office premises.
In terms of regions, London remains the best performer, as Archie Hubble MRICS, Capita Symonds' offices in the City explains: "Pent up demand has been the theme over 2011 and 2012 – this looks like it is finally being converted into active demand and will expose the shortage of supply of Grade A offices in the City."
However all of the regions monitored by the RICS  survey recorded rising levels of tenant demand, though a continued rise in availability of office property in all regions during the first three months of 2013 mean that rental expectations will remain broadly flat in most parts of the country away from London.
Simon Rubinsohn, RICS Chief Economist, commented: "Significantly, other areas of the commercial property sector are beginning to look a little healthier, with tenant demand for office space and industrial units edging upwards. However, it remains to be seen whether this improvement can be sustained in the absence of a more meaningful pick-up in economic activity."
By Sara Bean