November 8, 2017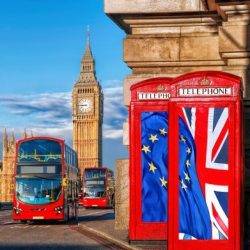 Office rents have begun to slip across Central London, and the chief reasons could be uncertainty around the outcome of the Brexit talks and the UK seemingly missing out on the rising level of global trade, suggests Cluttons' London Office Market Bulletin Autumn 2017. While the report highlights that many locations in Central London have seen headline office rents hold steady for the better part of two years, rent free periods have been moving out in order to sustain this, but now appear to be at a critical tipping point, level, which is driving some landlords to consider alternative incentives, such as delayed completions. Freddie Pritchard-Smith, Head of commercial office agency at Cluttons said: "Many firms remain nervous about making a long-term commitment to more space, choosing either flexible overflow space or to reconfigure within their existing office. The exception to this of course remains the serviced office and TMT sectors, who have helped transactional levels in the West End to surpass 4 million sq ft already this year, which is paradoxical to the falling rental conditions."
Cluttons' head of research, Faisal Durrani, added: "It is a well documented fact that net effective rents have been declining ever since the Brexit referendum last summer, but we're now at a critical point in the market, where a combination of subdued demand and lease incentives at extraordinary levels mean that headline rents have started to give way and slip as we enter Q4."
Cluttons believes that the quieter conditions suggest that landlords will need to demonstrate greater flexibility in order to attract new tenants, whilst also preparing for what appears to be the start of a period of a softening in office rents across London.
Pritchard-Smith continued: "For developers, the challenge is more acute, especially where space is being developed speculatively. While pre-lets are arguably the strongest section of the market, occupier expectations and demands continue to evolve, putting greater pressure on the specification,  amenities and design of new buildings to attract them to their scheme, which inevitably will have cost implications".
Central London recorded £3.08 billion worth of deals during Q3, compared to £1.7 billion during Q2, according to PropertyData.