May 19, 2017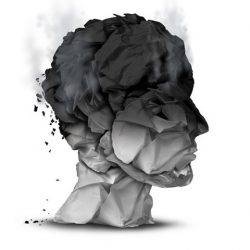 Only a quarter of people with a long term mental health issue are in work, according to a report published by the TUC to coincide with its Disabled Workers' Conference yesterday. The report, Mental health and employment, contains new analysis of official employment statistics, which finds that while 4 in 5 (80.4 percent) non-disabled people are in work, people with mental illness, anxiety or depression have substantially lower employment rates. Only one in four (26.2 percent) people with a mental illness lasting (or expected to last) more than a year are in work. Less than half (45.5 percent) of people with depression or anxiety lasting more than 12 months are in work. The TUC is concerned that this suggests employers are failing to make adequate changes in the workplace to enable people with mental illnesses, anxiety or depression to get a job, or stay in work. Mental health problems can often be 'invisible' to others, so a lack of mental health awareness amongst managers and employers is also likely to be a factor.
The employment rate for disabled people is increasing, but too slowly for the government to reach its target of halving the disability employment gap by 2020. The TUC estimates it will take until 2025 for those classified in official figures as having long-term depression and anxiety, and until 2029 for people classified as having long-term mental illness.
TUC General Secretary Frances O'Grady said: "It's simply not good enough that so few people with long-term mental health problems are able to stay in work. Not only is the economy missing out on the skills and talents these workers have, but having to leave your job can worsen your mental health. The next government and employers must do more to support people with mental health conditions. Simple steps like giving an employee paid time off to go to counselling appointments can make a huge difference. All over the country, union reps are helping working people who have mental health conditions. They help with getting bosses to make reasonable adjustments, so that people can stay in work. And they negotiate better support from employers for workers who become ill or disabled. It's one of the many reasons why everyone should get together with their workmates and join a union."
The TUC is calling on the government and employers to take the following action to help eliminate the disability employment gap:
Workplace policies
Employers have a legal obligation to put in place reasonable adjustments for disabled workers. For people experiencing mental health problems, this could include time off for counselling or other medical appointments, changes to their role, moving their workplace or allowing for homeworking.
An employer may adjust the sickness absence policy for disabled staff where time off is related to a disability. This is in recognition that some disabled people may have different and higher forms of sickness absence and the policy needs to be adjusted accordingly.
As stigma remains a huge barrier, it may be useful to consider suitable awareness-raising exercises which could include working with trade unions, disabled staff and mental health charities on awareness-raising sessions at lunchtime.
Employers should create a workplace wellbeing policy which looks at the issue of mental health holistically. This can include information on regular breaks, reducing workplace stress, the importance of physical activity, and signposting to relevant agencies.
On mental health, like other disability issues, efforts should be made to consult with staff who have experienced mental ill-health. This is in keeping with the notion that disabled people themselves should be able to determine the solutions to the issues they face.
Employers should include reference to mental health in the sickness absence policy.
Ensuring senior managers champion awareness of mental health and fight to remove the stigma around mental health in the workplace.
Engage with the recognised trade union so they can input into all policies related to mental health to ensure collective equality rights for disabled workers.
Government policies to support people with mental health conditions at work
The government should abolish tribunal fees to make it easier for those people with mental ill-health who have experienced discrimination in the workplace to access justice.
The government can make more effort to widely promote Access to Work for people with mental health problems if government funding is required for the adjustments. Access to Work is a government scheme which helps employers access funding to make adjustments to the workplace to enable disabled people to work.
The government should stop cuts to disabled people's financial support which make it harder for disabled people to survive and even harder to access work. This includes cuts to Employment and Support Allowance which supports people out of work, and to the Personal Independence Payment, which can support people both in and out of the workplace.