March 2, 2023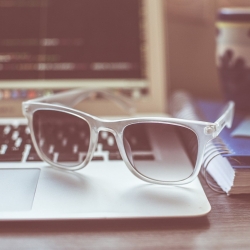 One in four (23 percent) UK office workers plan to take advantage of remote working to log on from abroad in 2023, with a third (32 percent) doing so against company rules, according to new research by the risk management and insurance broker, Gallagher. The survey of more than 2,000 UK office workers claims that the dramatic increase in hybrid working post pandemic now extends to a "work from anywhere" culture. But employees choosing to locate themselves overseas brings risk implications for their employer, as well as themselves.
Although some companies allow overseas working, the poll suggests that a large number of staff were doing so without the knowledge of employers. This year, one in seven (14 percent) of those working from abroad will keep it a secret from their employers, with the holiday destinations of Barbados, Spain and Dubai proving popular. This number is likely to rise as more than two thirds (68 percent) of respondents said they would like to work from overseas in the future.
The rise of working from anywhere comes with an increased risk for both employers and employees, with casual remote working breaching laws in some destinations and invalidating insurance. What's more is almost three in ten (27 percent) overseas workers have faced challenges that impacted their ability to work including travel disruption, damaged, stolen and lost technology as well as personal accidents.
By law, businesses in the UK require employee liability insurance which could be invalidated if employees are working abroad and the insurer isn't told and businesses remain responsible for the health and safety of their employees regardless of where they are working. This would mean that if an employee has an accident the firm could be liable for the resulting fallout.
The survey claims that around half (49 percent) of these workers take out only personal insurance when working abroad, which may not be suitable cover. A similar number of workers (52 percent) were unaware of the details of their company insurance policy when working overseas.
There are also significant local law implications for firms who have employees working in different countries, and without knowledge of these, businesses could find themselves the wrong side of the law. For example, this could include health & safety regulations, data laws, salary and working hour rules, IT licences and medical insurance requirements.
Cybersecurity is another area where businesses could find they are unprotected. Working from overseas increases the chance of employees connecting to unsecure Wi-Fi networks and not only does this increase the risk of falling victim to a cyber-attack, but many insurance policies will be invalidated if overseas risks are not part of the policy, leaving companies exposed to major financial and reputation risk.
Employees themselves are at risk of falling foul of rules, too. It is a common misconception that individuals may enter a country as a "visitor" and work remotely from a country without first obtaining a work visa, plus by working overseas employees may cause taxation issues and problems with benefits such as pensions.