May 21, 2015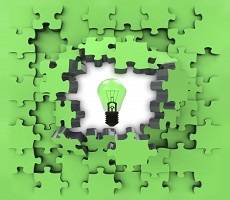 New research claims that 68 percent of UK workers care about energy efficiency at work and of these, 22 per cent said they care a great deal. The survey by YouGov for British Gas Business found that Hospitality and Leisure workers care the most – 82 percent – about saving business energy. Other industries that ranked highly were Financial Services (77%) and Manufacturing (76%). With almost two thirds (62%) confirming that their workplace invests in saving energy, it is clear that it is important for companies and organisations to be energy efficient. Yet, less than half (43 %) of workers said that their company or organisation ensures that all lights and computer screens are switched off when not in use and less than 1 in 5 (18%) said they conduct a regular energy audit.
Even introducing a paperless policy can affect energy saving levels and those in the Financial Services sector had the highest investment in this measure with 38 per cent of workers saying their company or organisation does this – 12 per cent more than the average (26%).
According to Brian Stewart, Head of Customer Strategy and Insight at British Gas Business, companies are spending more on energy efficiency and BGB wanted to know how employees feel about this.
"It is encouraging to find that employees, in various sectors, think that their company is dedicated to being energy efficient, particularly in the financial services sector. But it does appear that more organisations could do more to save energy," he said.
The nationwide British Gas Business survey by YouGov, polled 1,118 workers across the UK.