January 14, 2021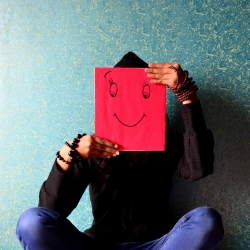 Asana, the work management platform, has launched a new research study, which highlights the increased levels of imposter syndrome, anxiety and burnout now being felt by British office workers. At a time when many workers are now facing the reality of a new national lockdown, over two-thirds (69 percent) claim they are currently suffering from imposter syndrome, and nearly half (45 percent) say this has increased while operating in a remote working environment.
While remote working has fast-tracked lifestyle changes for many, it is also having an impact on the stress levels and hours UK office workers are now managing. Three quarters (75 percent) have experienced some form of burnout in the past year, while 86 percent are now working even later by an average of one hour and 46 minutes. Yet despite these increases, just 19 percent feel confident enough to speak to their employer about the challenges they are facing.
Another key takeaway from Asana's Anatomy of Work Index 2021 is that more time than ever is being wasted as a result of remote working. The higher volume of unnecessary video calls and meetings is leading to three hours and 17 minutes wasted time each week and 157 hours wasted per UK worker each year.
Meanwhile, four hours and 46 minutes is also the average time now being spent on duplicated work as a result of less efficient communication between colleagues when remote working. When equipped with clear and improved processes, workers believe they could save nearly a full working day (six hours) every week.
More time than ever is being wasted as a result of remote working.
Asana Head of EMEA, Simon O'Kane commented: "Our latest research illustrates the increased levels of imposter syndrome, anxiety and burnout many British office workers are currently experiencing. With a third lockdown in place, and many now facing the prospect of more remote working in the weeks and months ahead, never has it been more important for companies to not only look after the wellbeing of their staff, but also fully understand the unique challenges their employees may be facing."
Image by PDPics