October 12, 2022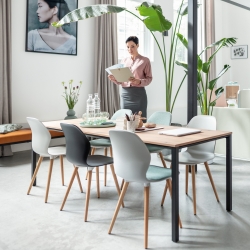 A new poll claims that growing economic uncertainty has forced employees to reprioritise what they want from their employers. People are increasingly interested in basics such as job security, a safe and comfortable workplace, salary and benefits, and a better workplace culture. The BCW Expectations at Work study [registration], which surveyed more than 13,000 people across five industries and 15 countries around the world, claims that one in two workers say they value the basics of job security (52 percent), workplace safety and comfort (50 percent), salary and benefits (49 percent) and workplace culture (48 percent) most out of 62 components across five dimensions of the employee experience. 
Interestingly, the hotly debated topic of choosing where people work, whether that's at home or in the office, ranked just 12th (44 percent) for those currently working between both. Globally, 50 percent of employees say they're very likely to stay at their current job over the next 12 months. The study found that employees' intent to stay grew 18 percent when they were happy with the fundamentals of salary, job security, and workplace. But, for those organisations both meeting these basic needs and building a positive workplace culture, intent to stay increases by 24 percent, as does job satisfaction by 56 percent, and employees are 68 percent more likely to say they would recommend their employers.
These numbers are even higher among Millennial and Generation Z employees, who say they're even more likely to stay (30 percent) when all these needs are met, versus those working in organisations where they are not.
In the United Kingdom, annual leave (61 percent) tops the list of priority needs, followed by job security (59 percent), manager decision-making (59 percent), and a competitive salary (59 percent). The UK's remaining top 10 priorities are dominated by workplace culture drivers such as open and honest communications (58 percent), a sense of belonging and employees feeling valued (57 percent), and employee voice (56 percent). The second highest priority globally, having a safe and comfortable workplace, sits at eighth (56 percent) for the UK. Having a pension program with sufficient employer contributions ranks 39th (41 percent) globally; however, in the UK, it rises to 21st (52 percent), and as high as first (62 percent) for Baby Boomers and third (58 percent) for Generation X.
In addition to learning about employees' expectations, the survey also asked employees to rate their employers' performance across all dimensions of the employee experience. The study found that it was in the areas of culture and leadership where organisations have the most ground to make up to meet employee expectations – particularly among younger generations, for whom the bar is higher.
When comparing employees' responses on their expectations of their employers with their responses on their employers' performance, there was, on average, a 17-point gap between employees' expectations and their everyday reality in the areas of wellbeing (16pt), internal communication (17pt), workplace democracy and employee voice (16pt), and leadership (17pt), indicating these are key areas for organisations to close the gap. In the UK, the gap between employees' expectations and their lived experiences widens significantly – highlighting both how high employee expectations are in this area and the work they believe their employers have to do to meet their expectations – in terms of internal communication (30pt), leadership (28pt), creating a culture of belonging (27pt), and well-being (27pt).
The study also claims to reveal stark differences in the expectations of different generations.  Generation Z employees value nearly all components of workplace culture and leadership higher than the salary they are paid, which ranks 25th out of 62 (45 percent saying it is very important), while Baby Boomers rate pay and benefits above almost all culture and leadership attributes, with salary ranking second (49 percent) only to job security (52 percent). Similarly, expectations of line managers differ between generations, with Generation Z employees saying they value softer skills like support and empathy, ranking 11 places higher for Generation Z than others. This is compared to Millennials, who say they prefer managers to recognise them and provide growth opportunities, ranking up to 11 places higher for Millennials than others. For Generation X and Baby Boomers, trust and fairness in decision-making top their expectations of line managers.