October 7, 2019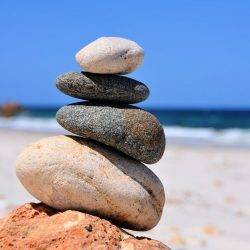 More than three in five UK adults (61 percent) favour work life balance over a high salary, according to a new study from Hitachi Personal Finance. The report also claims that it is those aged 45 and upwards who are most likely to seek out a better overall quality of life at the expense of other job priorities, with 82 percent of workers aged over 45 saying they would always opt for a better life balance over a high salary, given the choice, compared with 49 percent of under 45s.
Those under 45 were less certain about whether salary or work life balance should take priority, with a fairly even split down the middle. Almost half (48 percent) of 18-24's, 55 percent of 25-34's and 47 percent of those aged 35-44 opting for the higher income. Overall, just over half (51 percent) of those aged 18-44 would prefer the money over a better work/life balance.
Self-employed (82 percent) and part-time workers (86 percent) are far more likely than those in full-time employment (53 percent) to favour a better work life balance over a high salary. According to the report, this perhaps explains the upward trend in the number of workers entering self-employed roles and becoming their own boss, with figures reaching a record 4.96 million self-employed this year.
Interestingly, ONS data also shows that self-employment is most prevalent within the 45-54 age bracket, which correlates with this demographic's desire for a more balanced work/life ratio. This data suggests that this is the age at which people realise their need for balance, stepping off of the corporate career ladder, even if it comes at a price.
When it comes to earnings, interestingly the lower the annual salary, the more value is placed on maintaining a good work/life balance, suggesting that health and happiness is taking precedence over earnings for much of the UK workforce.
Up to £9,999 p/a (83 percent favour work/life balance compared to higher salary)
£10,000 – £19,999 p/a (76 percent)
£20,000 – £29,999 p/a (75 percent)
£30,000 – £39,999 p/a (70 percent)
At the other end of the spectrum, there is a vast difference in attitude among workers earning £40,000 and upwards, with higher earners most likely to favour the bigger salary, rather than a good work-life balance.
£70,000 – £79,999 p/a (77 percent favour higher salary compared to a good work-life balance)
£60,000 – £69,999 p/a (74 percent)
£50,000 – £59,999 p/a (66 percent)
£40,000 – £49,999 p/a (64 percent)
Over £80,000 p/a (56 percent)
Looking to the future, more than half (51 percent) of those surveyed would rather retire earlier but have less income, than continue working and earning money. When asked what the main reasons were for this, freedom to travel (59 percent) and spending more time with loved ones (45 percent) came out on top.